Anticipating Block Scheduling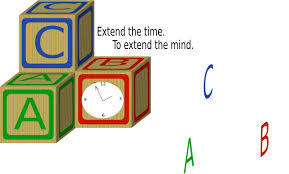 As we all know, block scheduling is going to be happening next school year, beginning in August.  I am excited for block scheduling and I will explain why. Block scheduling is going to be a good thing for BCCHS because it means that more people will graduate. It also gives people that will be seniors that are ahead on credits next year the opportunity to take college classes and electives that they are interested in.
The schedule for block scheduling is going to be 4 classes every day. There are going to be periods 1-4 one day and periods 5-8 the next and it will continue like that for the whole year. Students that are behind on credits are going to have an additional two classes every semester that will greatly help them make up on credits they need. The more students that make up credits means that there will be more students graduating which is great for the school and for the students.
Another benefit of block scheduling is that BCCHS will be offering college course classes for seniors that are ahead  on credits. This will benefit seniors because when they get to college, they'll be ahead of everyone else in their college classes. It will also be good because the students will have an opportunity to get a real college class experience before they get to college. I will be able to reap all of these benefits because I will be a senior next year and I am really looking forward to block scheduling.