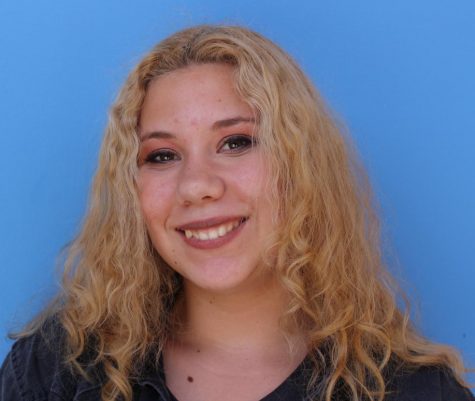 Debbie is a 15 year old 
sophomore at BCCHS. As a student she is very invested in her school work and cares about her academic wellbeing. She is in theater and honors classes. Her favorite subjects are English and History because she loves literature and learning about the past and how things developed into what they are now.
Ever since middle school, she's wanted to be a writer of some short. She loves to read and write as well as work with children. She plans to take AP classes in the next two years. After high school, she plans to explore many fields such as psychology, journalism, creative writing, child care, and criminology at CSUN.  
She is a happy, caring, helpful, and nice person. Always willing to give her best, Debbie is a hard worker and is very willing to try new things. She wants to travel to new places. She loves photography, nature and poetry.  Some of her hobbies include making crafts, gardening, and doing things with her family. She loves watching HGTV, food network, lifetime, TLC, and movies with her mom.
Besides having a love for cooking and baking,  Debbie has been an aide for a special education child care program and a volunteer at a film festival.
She has two older brothers and two younger brothers. She believes family is a very important aspect of life. She enjoys going out with her mom. She loves nearly all music and loves musicals. She hopes to one day go to New York City to see Broadway shows. She hopes to one day have a career that will impact people in a positive way.
Debbie Lawhead, Staff Writer
Apr 10, 2019

The Disastrous Impacts of Global Warming

(Story)

Jan 28, 2019

LAUSD Teachers' Strike Ends After Six Days

(Story/Media)

Jan 22, 2019

Woolsey and Camp Fire Turn California into an Inferno

(Story)

Nov 09, 2018

Trick or Treating Age Limits?

(Story)

Oct 16, 2018

Banning Books: Against Our First Amendment and Damages Youth

(Story)

Oct 09, 2018

Patriot Varsity Football Off to a Strong Start to Season

(Story/Media)