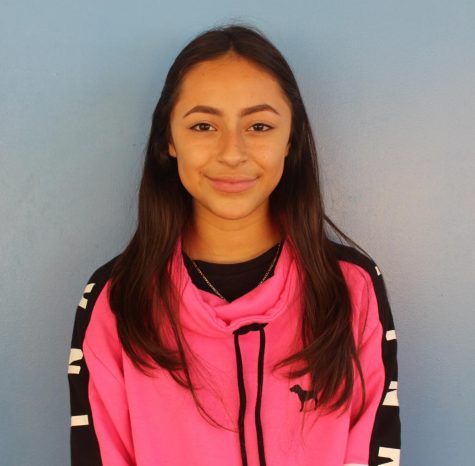 Helen Rivera transferred from Robert Fulton College Preparation High School to Birmingham Community Charter High School her sophomore year. She takes part as a staff writer for the
Patriot Post
. Helen chose to transfer because her old high school was not offering enough opportunities for her to enjoy.
Helen is involved in club activities at BCCHS, such as Key Club and FIDM Fashion Club. Key Club allows her to express her love for volunteering and helping out her community. Helen is the president of FIDM (Fashion Institute of Design and Merchandising College) Fashion Club,which is sponsored by FIDM. The club expresses her desire in styling and interior design and she wishes to one day major in fashion and design.
Helen also enjoys taking dance class at BCCHS as one of her hobbies. With all these extra curriculars her personality started as a very friendly and shy person and developed into a outgoing, fun, loud and optimistic person.
Helen loves going out and hates staying home, because she believes time is priceless. Helen loves exciting things and having adventures such as rollercoasters, jumping into waterfalls, snorkeling, hiking etc. The top two things on her bucket list are skydiving, and being able to buy her parents their own house. She loves different types of music, such as, alternative, hip-hop, and reggaeton. She enjoys trying new foods, but asian food is her favorite.
Helen Rivera, Staff Writer
May 16, 2018

The Mandela Effect

(Story)

May 14, 2018

2017-18 BCCHS Dance Team

(Story)

Mar 13, 2018

Students Walkout in Florida after School Shooting Massacre

(Story)

Feb 14, 2018

Does BCCHS Have School Traditions?

(Story)