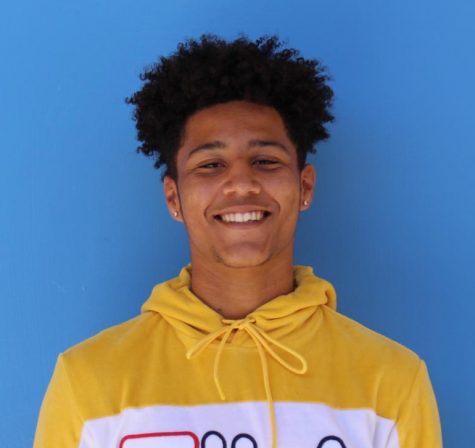 Jonathon Eaton is a junior at Birmingham Community Charter High school in the CAL academy. He transferred to Birmingham his sophomore year from North Hollywood High School.  Jonathon is usually very energetic and tries to make his friends laugh as much as possible even if it means being random.
He is always so extra when it comes to the littlest things but people still love him. Basketball is one of the things he loves the most and plays for a travel ball team. If Jonathon doesn't become a professional basketball player, he has decided that he would become a sports analyst and hopes to become a famous reporter, and if that doesn't work out, he will become an English teacher.
Jonathon is really conceited, and when you get to know him he is always either playing with his hair or with a camera. He likes meeting new people and getting to know them somewhat. He is always bragging that he has a nice smile and uses it as much as possible--even when someone is mad at him. I guess he thinks it's his charm.
Jonathon Eaton, Staff Writer
May 24, 2018

Avengers: Infinity War Is This the Last We'll See of our Heroes?

(Story)

Mar 05, 2018

Black Panther Slashes Box Office Records

(Story)

Feb 16, 2018

Guide To Modern School Style

(Story)

Feb 12, 2018

Disney Buys Fox, Expanding Their Empire

(Story)

Dec 01, 2017

2018 NBA Allstar Game Changer

(Story)

Sep 29, 2017

Popular Patriot Music Playlist

(Story)