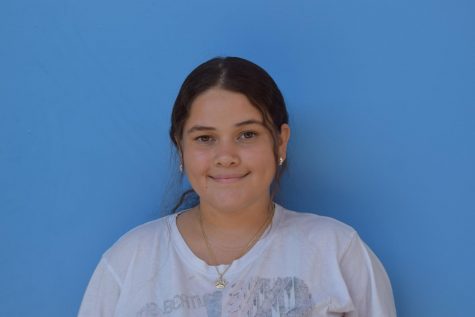 Lisbet is a 16 year old junior at Birmingham Community Charter High School. Lisbet's goals for her junior year are: to pass all her classes, join clubs, and have as much fun as possible. She also hopes to attend more school events because during the last two years, she didn't attend any events and regrets it. After graduating from high school, Lisbet plans on going to college. Her future career has changed a few times, but for now, her mind is set on becoming a dental hygenist. She also plans to do some traveling when shes older. Her top two countries she hopes to visit are Italy and Greece.
Lisbet's favorite season is summer and during that time she enjoys going to the beach and swimming. She also loves it because she can go to sleep late and sleep in.
Lisbet also recently came to love the adrenaline she gets from rollercoasters. So her new favorite hobby is going to Six Flags. Her other hobbies include reading books, listening to music, and watching Netflix. Lisbet's passion is reading romantic novels and listening to R&B. Her favorite show, and the only one she's ever finished on Netflix, is 
One Tree Hill
and she is working on finishing 
Gossip Girl
soon
.
 At school, Lisbet is known to be a very shy person, but outside of school she can be a completly different person.
Lisbet values her family a lot and loves spending q
uality time with them.
Lisbet Hernandez, Staff Writer
Apr 12, 2019

Gypsy Rose Blanchard and The Act on Hulu

(Story)

Mar 12, 2019

Jussie Smollett Arrested By Chicago Police

(Story)

Feb 01, 2019

Cyntoia Brown is Granted Clemency by Tennessee Govenor

(Story)

Dec 14, 2018

"Tis the Season for Flu Shots

(Story)

Nov 09, 2018

Judy Garland's Ruby Red Slippers Found!

(Story)

Oct 05, 2018

BCCHS 2018 Club Rush Friday at the Quad

(Story)

Sep 18, 2018

Hurricane Maria Devastated Puerto Rico in 2017…

(Story)