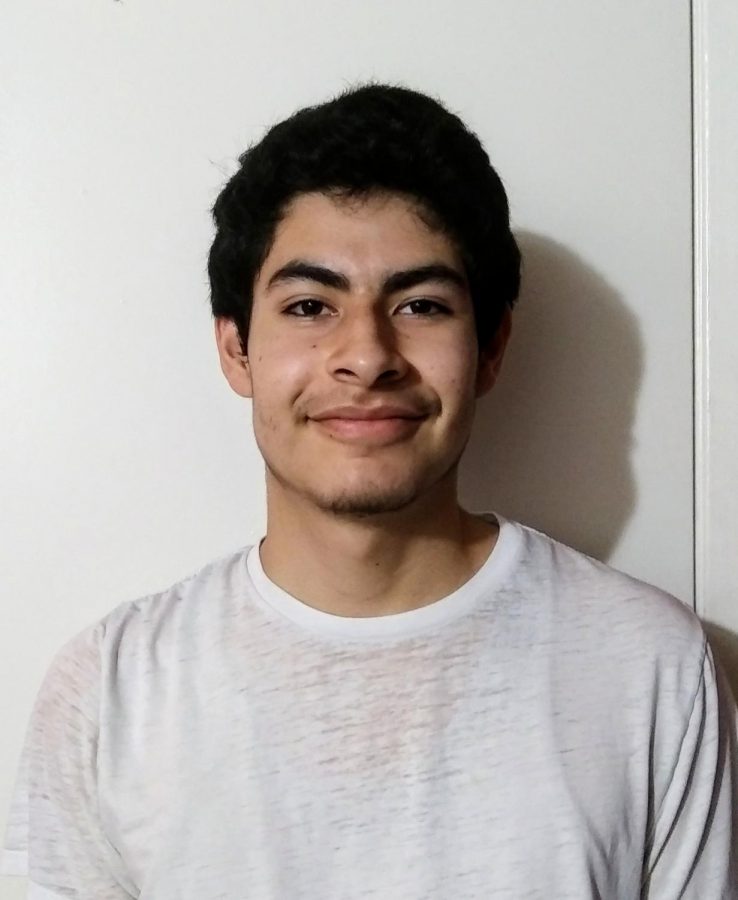 Andy Meza is a 17-year-old senior at Birmingham Community Charter High School. He is a very hard worker and has had a lot of challenges in his life that made him who he is now. He is very motivated to prove wrong the people who doubted him and he always strives for the best. He is always focused on his goals and tries his best to stay on track. A saying that Andy lives by is, "It doesn't matter how many times you fall; it matters how many times you get back up."          
Music is a very important part of Andy's life and he has always loved music. The reason is that music has always been an escape to a happier place for him. Some of his favorite music artists include Tame Impala, J Cole, Nujabes, Childish Gambino, Fat Jon, and Kurt Rosenwinkel. He enjoys trying new things like games, music, food, classes, sports, and
instruments. He is interested in forming a band with his friends because he loves music.
Two of his favorite classes are Science and Filmmaking. Being a part of Photoshop and Filmmaking has opened his mind to all the great classes Birmingham has to offer. That is why he is taking Journalism--to find out what he is best at, and what he wants to major in at college.
Photoshop and Filmmaking have taught him very important life lessons and were very fun. These life lessons will be used when he goes to community college and then transfers to a four-year university.
Andy Meza Jimenez, Staff Writer
Nov 17, 2020

Increasing Tensions on the Chinese-Indian Border

(Story)

Oct 21, 2020

America's Minority Communities Confront Racism Daily

(Story)