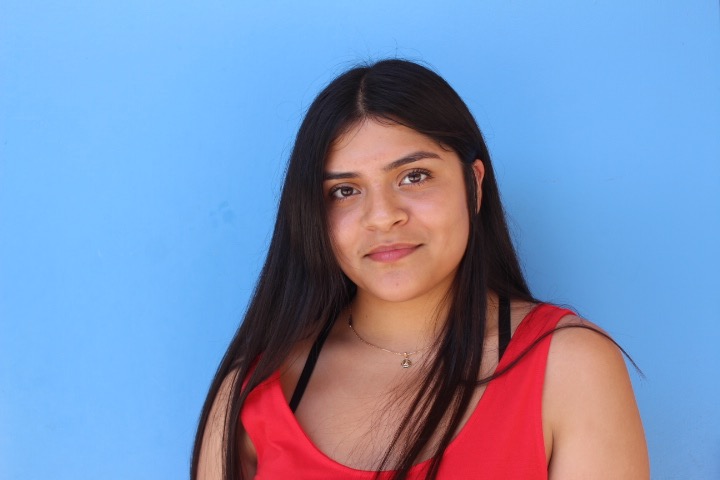 Emily Robles is a 17 year old senior attending Birmingham Community Charter High School. She has been enrolled at this school since her freshmen year and has learned a number of lessons about life during her time here. She enjoys spending time with her family, friends, and boyfriend. Emily's ultimate goal is to attend a four-year university and possibly graduate with a degree in architecture, given that she isn't 100% positive about what she plans to major in. She is, although, interested in this field and would love to be able to design her own home one day. Emily is hoping to really cherish and enjoy her last year of high school because she knows it will go by extremely fast. She has always been a decent student with good grades because her dad has expressed the importance of school to her for as long as she can remember. Emily is both a cat and dog lover. She has three family dogs at home and owns a cat who she named Norman, after Norman Bates. The dogs names are Bruno, Armani, and Scooby. Her family often goes on afternoon walks, where they take their family dogs for a stroll.
Family has always been an important factor in Emily's life. Her family has always been extremely close, making her bond with them very strong. Emily is from Mexicali, Baja California, which is only six hours away from where she lives. She goes to Mexicali often to visit her relatives. Mexicali, to her, is like a second home. During her time there, she likes to ride quads, eat her grandmother's food, and spend quality time with her cousins. She hopes to one day build a family of her own when she's older, with a close and strong relationship as well.
Being optimistic has always been important to Emily because she truly believes having a positive outlook really affects the outcome. The future is something she is excited for, because she knows she won't stop working hard until she achieves everything she's always dreamed of. A place that Emily dreams of visiting one day in the future is Paris. She has always fantasized about walking the streets of Paris, and she is really looking forward for the day that it comes.
Emily Robles, Staff Writer
Mar 31, 2020

Katy Perry Reveals Pregnancy in New Music Video

(Story)

Feb 12, 2020

An Overview of YOU Season 2

(Story)

Feb 04, 2020

Jersey City Shooting Victims Remembered

(Story)

Nov 14, 2019

Kylie Jenner and Travis Scott Split

(Story)

Oct 04, 2019

Taylor Swift's Music Label Scandal

(Story)