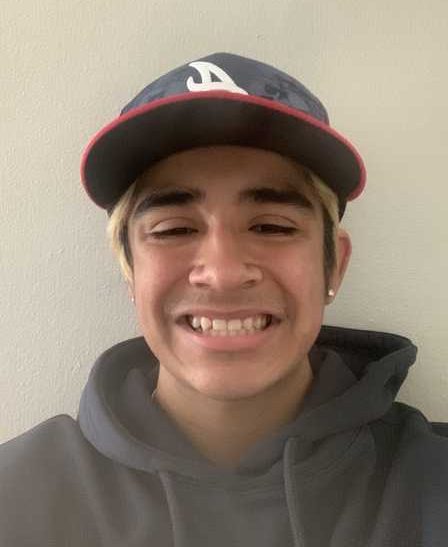 Jan Castillo is a senior at Birmingham Charter Community High School. He is 17 years old and he loves playing basketball, playing video games, and hanging out with his friends. He also loves binge-watching comedy shows and anime. His favorite show right now is "It's always sunny in Philadelphia" and "One Punch Man." Two of his favorite subjects are Math and English.
He enjoys listening to various genres of music but his favorite genre is rap. His top three favorite artists are Kanye West, Travis Scott, and Lil Uzi Vert.
He also wants to be very successful in the future so he can go see the world. He loves to eat tons of food, especially ribs; however, the one dish he can't stomach is seafood, which he finds unsatisfying. His favorite movie of all time is Reservoir Dogs, directed by Quentin Tarantino. 
He also wants to attend a four-year college. He is very confident when he sets his mind on something that he wants to accomplish. One of those achievements he's currently mastering right now is becoming a great professional barber.
His favorite color is baby blue and his dream dog is a beagle named "Tokyo" or a rottweiler named "Uzi". He loves to explore and go around the world seeing new things that are interesting. He also hopes that he can be a great contributor to BCCHS's online school's newspaper and write entertaining stories.
Jan Castillo, Sports Editor
Dec 04, 2020

Black Lives Matter Still a Pressing Issue in America

(Story)

Oct 27, 2020

Los Angeles Lakers Win 17th NBA Championship

(Story)

Oct 09, 2020

2020 NBA Finals: Lakers and Heat Preview and Predictions

(Story)

Sep 29, 2020

NBA Playoffs Feature Los Angeles Lakers Advancing to the Finals Again

(Story)