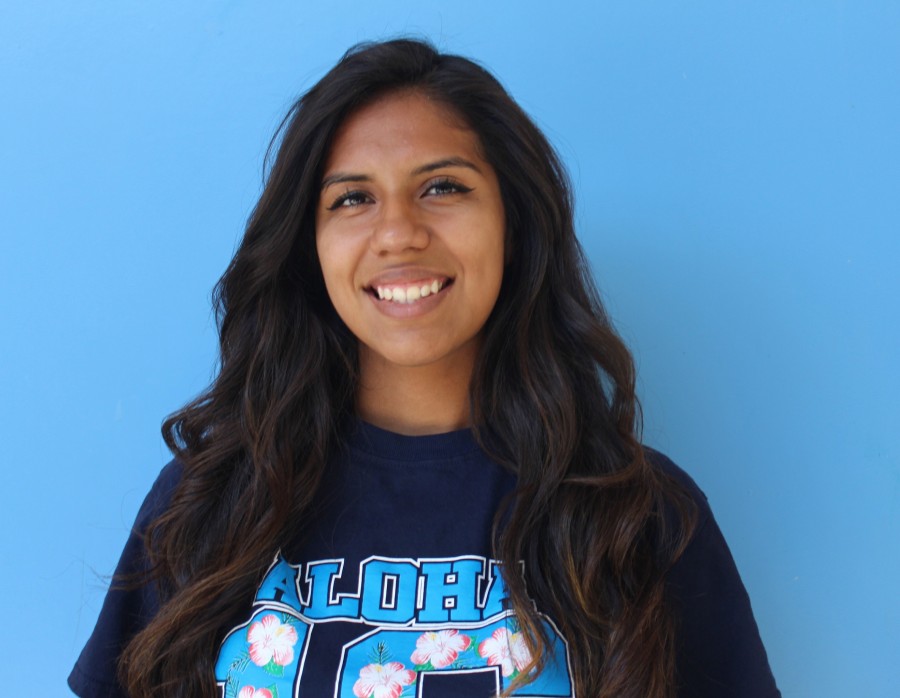 Marie is an enthusiastic, aspiring writer who enjoys going on assignment and interviewing. She is a senior at BCCHS.  Reading and writing are two of her  favorite hobbies. She looks to reading for pleasure while she writes to express herself and her emotions.
Rodriguez is very family orientated and loves spending time with her close friends. She enjoys classical movies and books.  Listening to music is something Marie uses to escape and relax.
Her goals include making the school's newspaper a success and at the same time, informative and attractive to all readers.  She plans to do so in such a way that brings positive feedback to herself, her staff members, and her school.
Marie E. Rodriguez, Editor In Chief
May 20, 2016

An Enchanted Night: Prom 2016

(Story)

May 16, 2016

Senior vs. Freshman Questions

(Story)

May 16, 2016

2015-2016 ASB Team Raises School Spirit!

(Story)

Apr 18, 2016

Promposal Ideas 2016

(Story)

Mar 17, 2016

Varsity Softball Looking Forward to League Play

(Story)

Mar 09, 2016

The 2016 Chapter of Knights and Ladies Says Goodbye

(Story)

Feb 11, 2016

Trails and Peaks Hiking Club

(Story)

Dec 07, 2015

Meet Alexia Avelar, ASB President

(Story)

Oct 20, 2015

Senior vs. Freshman Questions

(Story/Media)

Oct 09, 2015
Sep 30, 2015

Meet Your Senior Class President

(Story/Media)

Sep 03, 2015

Birmingham Battles to Victory Over Newbury Park

(Story)

Apr 17, 2015

Softball: There's Nothing Soft About It

(Story)

Mar 09, 2015

Senior vs. Freshman Questions

(Story/Media)

Mar 02, 2015

Teenagers and Tattoos

(Story/Media)

Jan 22, 2015

Unbroken Movie Review

(Story)

Nov 21, 2014

Meet Marjorie Martinez

(Story)

Oct 13, 2014
Oct 09, 2014

Gorelik's View on Wrestling and The Team

(Story)

Oct 09, 2014
Oct 07, 2014

No Longer a Helping Hand

(Story)