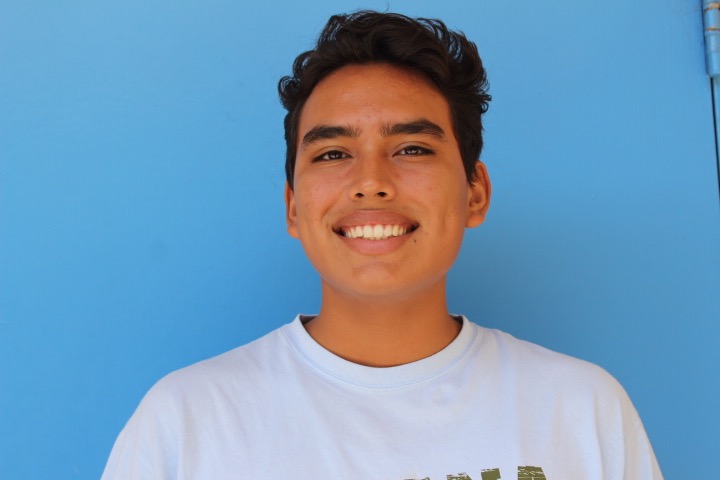 Nicholas Melendez is a senior at Birmingham Community Charter High School, is 
17 years old and will be turing 18 in March. He is now a part of Journalism as well as Knights and Ladies. He used to be on the boys tennis team in freshman year, but quit the following year.
During junior year he had auditioned to join Play Production, and fortunately, he was chosen to join the Play Pro family. At home, Nicholas enjoys calling his friends, and playing video games. When it comes to homework, he enjoys doing his work under pressure as he waits until Sunday to do all his homework for each class. Nicholas is a father of a six year old cat named Lucy. His favorite food of all time is sushi, his favorite type of sushi is spicy tuna. His favorite subject is Forensics, and he is planning to major in Forensic Science and Criminology because he was always interested in solving crimes ever since he was young. 
Nicholas is excited and relieved to let this be his final year of high school, as he can finally have the freedom to do whatever he wants without being yelled at by his parents. His dream is to travel to every state in the U.S. because this is the top priority on his bucket list.
Nicholas enjoys cooking and baking, as every Thanksgiving he has to make his "famous" pumpkin and apple pies. His love for cooking has given him the dream of opening a small restaurant or cafe when he is older. Nicholas' favorite place to be is in his room and watching Youtube. Journalism is a really exciting class for him as he can't wait to interview others and get their side of the story.
Senior year seems to be a very exciting year for Nicholas, as he plans on attending every school event as well as performing in both the fall and spring plays. He is also excited to go visit New York City this January with his friends from Play Pro. New York City has always been a place that Nicholas wanted to visit ever since he could talk. Overall, Nicholas is really looking towards the future, and can not wait for what's to come.
Nicholas Melendez, Staff Writer
May 18, 2020

Escape to Island Life; The History of Animal Crossing New Horizons

(Story)

Feb 27, 2020

Top Five Super Bowl Commercials of 2020

(Story)

Feb 14, 2020

Become More Environmentally Sustainable While in High School

(Story)

Jan 29, 2020

Pokemon Sword and Shield Offers Amazing Gameplay

(Story)

Dec 10, 2019

Got Milk? Largest Milk Distributor Files for Bankruptcy

(Story)

Dec 02, 2019

Sandy Hook Promise Organization Brings School Shooting Awareness PSA

(Story)

Oct 14, 2019

The Challenges of Taking the Bus to School

(Story)