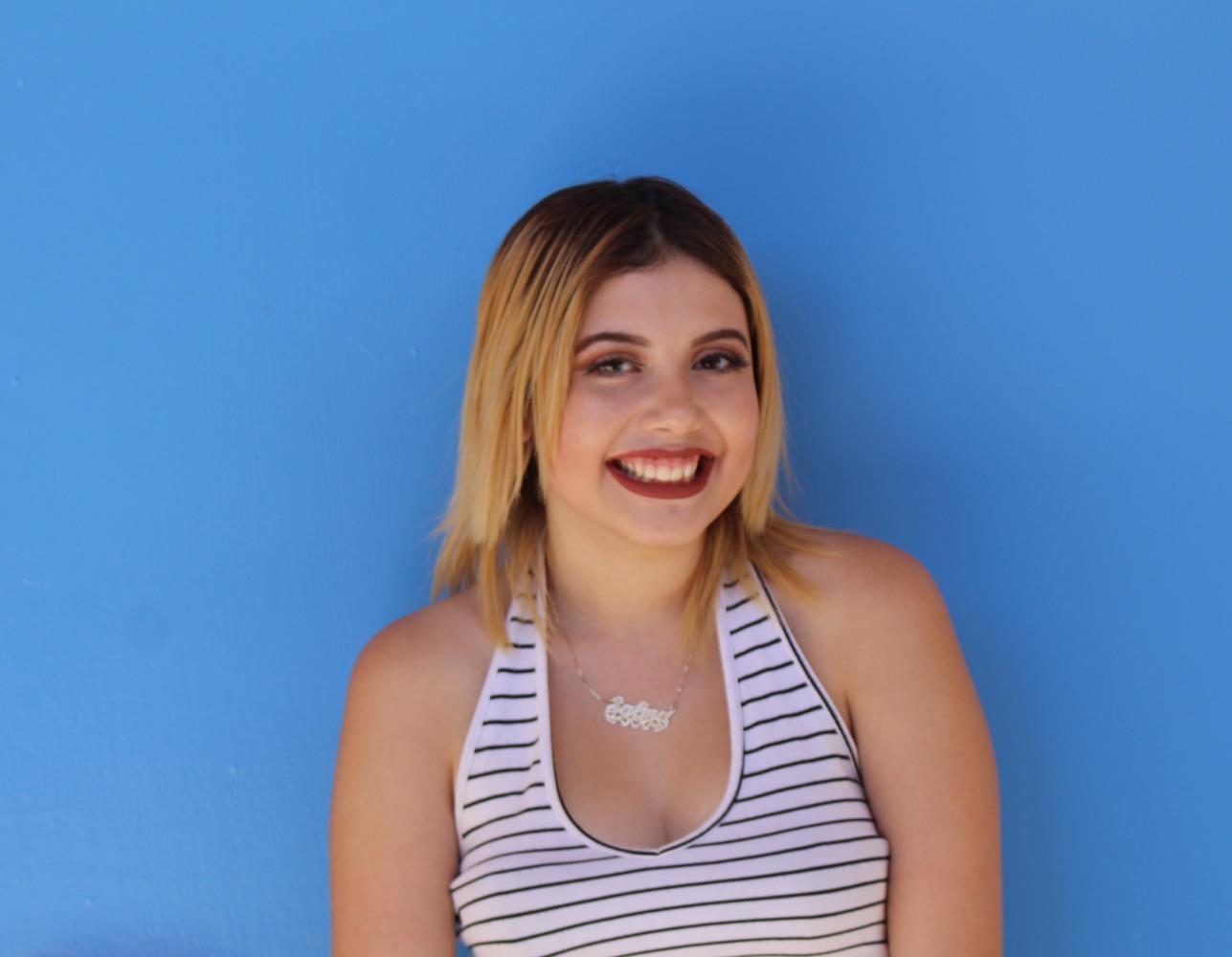 Salma is currently a senior at Birmingham Community Charter High School. Her zodiac sign is cancer and she is very interested in astrology. Other interests include, movies, clothes, and hip hop music. Her favorite movies are Clueless, Scream, and Gone Girl. Her favorite music artists are Andre 3000, Lauryn Hill, Drake, and Wu Tang. In her free time she enjoys hanging out with her friends, watching Netflix and Hulu, and tweeting on her twitter account. Her favorite tv shows are Law and Order SVU, Gossip Girl, and Grey's Anatomy.
She is currently involved in senior council and hopes to join more school clubs. Since this is her last year, she hopes to make the best of it and attend every school event with the people she has spent the past four years with. This is Salma's first year in Journalism but she was in yearbook during her sophomore year. She is very excited to see what this year holds and explore the opportunities that journalism can offer her.
When she graduates high school, she plans to attend San Francisco Academy of Art University and get a bachelors degree in Fashion Journalism. Salma is interested in fashion and after she graduates from university, she has plans to move to New York and get an internship at Vogue Magazine. She hopes to eventually work as a fashion editor at Vogue Magazine and even have her own magazine. She has always had a huge interest in fashion especially 90s high fashion. Her favorite designers are Gianni Versace, Karl Lagerfeld, and Tom Ford.
Salma Ramirez, Staff Writer
May 04, 2018

A Night At Gatsby's: Prom 2018

(Story)

Feb 12, 2018

Hollywood Hypocrisy in the #Me Too Era

(Story)

Oct 26, 2017

Thirty-One Days of Halloween Fun

(Story)