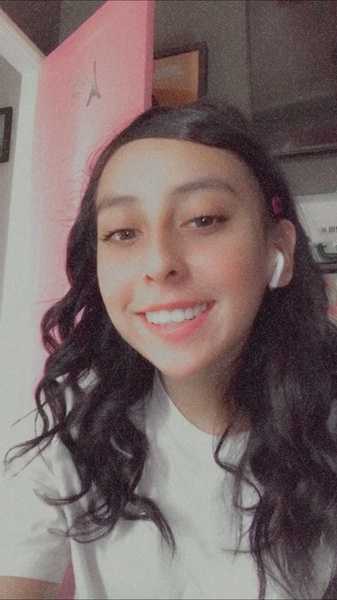 Andrea Carrillo is a 16-year-old junior, who attends Birmingham Community Charter High School. She was born and raised in the San Fernando Valley in Van Nuys, but she has also lived in Arizona for two years. The only reason she enjoys going to school is that she can see her friends. 
One place she really would love to travel to is Paris. Her whole room at home is Paris themed. It's her dream to one day live there. She might be 16 years old, but she's obsessed with bears. She can't live without them. She takes them everywhere she goes when she travels.
In her free time, she likes to paint, be on facetime with friends, or shower and clean the house. Her favorite thing to do is sleep, as she can sleep for hours and still be tired. Andrea can easily spend a whole day in bed asleep. She sleeps with her dog, Benji, a fluffy white dog, every day. 
After high school, she would first like to go to a community college for a few years and then transfer to a university to become a nurse. She has always been passionate about becoming a nurse since her whole family has experience with some type of nursing profession. She loves to put a smile on someone's face and make them feel better.
Andrea Carrillo, Staff Writer