2018 Powder Puff Flag Football: Juniors Win for First Time!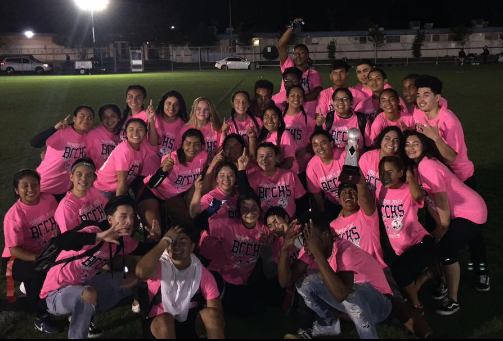 ---
BCCHS is known for hosting the Powderpuff games every year in May. This game allows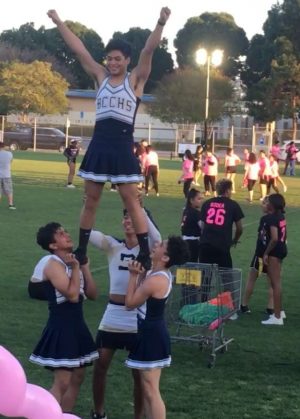 both junior and senior girls to compete against each other in flag football. Each team has their own male student coach from their grade level along with volunteer cheerleader boys. Both teams have a month of dedicated practice to learn positions and routines for the big game.
This year's senior class, the class of 2018, and the junior class of 2019 participated in the big game. Juniors had a total of 22 girls participating on their team, while the seniors only had 10 girls. During all 17 years of this traditional game, the senior class has won the championship title.  That changed on May 3rd, at the ending of this year's game. Our BCCHS juniors took the win from the seniors during overtime!
It was a rough first quarter to start the game, and many juniors had complained that the senior girls had become unnecessarily aggressive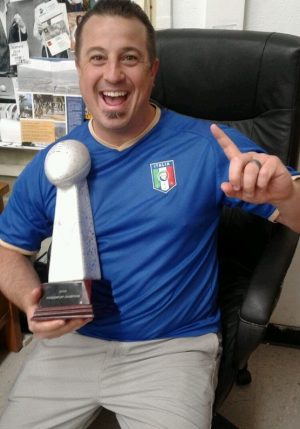 on the field. And seniors complained that a few junior girls were out of line. Even with everything going on, everyone tried to keep their head in the game.
In the first quarter, the juniors made a 40 yard touchdown. Later in the game, they scored again, and although the refs called it a first down, many would say that the ref placed the ball in the end zone.
The senior class also had their share of bad calls. Seniors made a touchdown by interception and the refs called it back due to a foul  over aggression. If these calls were to result in touchdowns, the game wouldn't have gone into overtime and Juniors would have won 14-7. 
Both grade levels were happy for participating in this year's history making. Many of the juniors have said they are excited to play again next year and hopefully take the win again. Although seniors had lost their streak, they looked at the bright side. They showed their compassionate connection they made with the juniors, and they all were happy they got the chance to make new memories with new people.
This year's Powderpuff Flag Football Game was one everyone was expecting but no one saw this result coming. From the moment it started to the moment it ended, there were surprising and unfortunate events. Yet it resulted in a new bond forming with more memories to come in the later years.