Rap/Hip Hop "Beef" 2018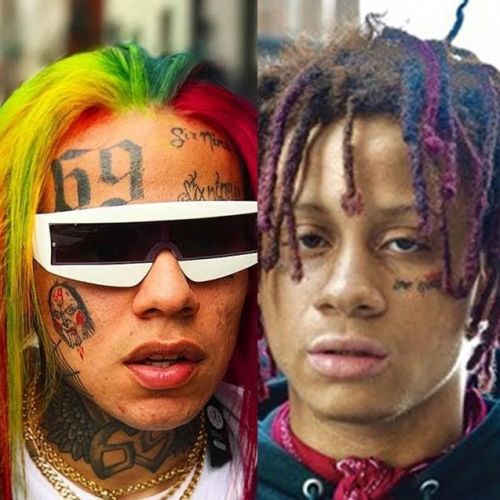 Throughout the years of hip hop, there have always been feuds or "beef," as some would say. From Jay Z and Nas to Tupac and Biggie, artists have been using music to humiliate and disrespect other artists. Recently, Eminem released an album titled Kamikaze on August 31, 2018. In this album, he provoked many artists, but only one of them responded. This artist, Machine Gun Kelly, had dealt with the same conflict with Eminem in the past. This rap "beef" started in 2012 when Kelly posted a tweet on twitter saying Eminem's daughter is "hot."  So, in the song "Not Alike," Eminem responded in a aggressive way.
The Detroit rapper (Eminem) responded back by saying "If you wanna come at me with a sub, Machine Gun / And I'm talkin' to you, but you already know who the (expletive) you are, Kelly / I don't use sublims and sure as (expletive) don't sneak-diss / But keep commenting on my daughter Hailie." Machine Gun Kelly did not like that comment so he decided to diss Eminem back. He released "Rap Devil" on September 3, 2018. Kelly responded by saying "Mad about something I said in 2012 / Took you six years and a surprise album just to come with a diss." This is going to start more controversial songs between them, but hopefully they can squash the beef so that they can go back to their type of rap.
Another recent hip hop beef is Trippie Redd and Tekashi69, and they have been "beefing" for a long time now and it doesn't look like it'll stop. Their beef started on May 4, 2018 when Tekashi69 posted a video on Instagram saying that New York is on top in the music industry. Trippie Redd responded fast by saying Tekashi69 wouldn't have been famous if it wasn't for him. They went back and fourth and Tekashi69 responded by saying, "You don't have the power to make somebody if you can't make yourself. I can't say I made that person but that person more lit than me." The Ohio rapper, Trippie Redd, admit's he's not as successful as Tekashi69, but he claims he gets a "finders fee" for discovering him. With all this beef, rappers should just squash it so that hip hop can go back to normal.