Dear Delaney: Dating Advice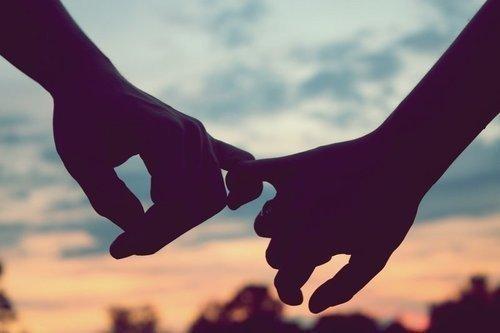 Q: Dear Delaney,
 How do you start talking to a guy?
A: "Breaking the ice" is always a nerve wrecking thing to do when you want to start talking to someone, especially if you like them. If your friend is friends with that guy, ask them to introduce you to them so you can feel more comfortable. I think the most important rule when you first start talking to a guy is always be yourself. Be confident. Remember, you're awesome. You will make the right guy be proud that he got you. If you get rejected, do not be upset, just move on because there's a lot of fish in the sea. Of course things are going to be awkward at first, and not what you expect, but it takes time to get to know a person and I think that's the best thing overall, you're starting a friendship with someone. With time, the relationship can grow and develop.
Q: Dear Delaney,
Does age matter when it comes to dating?
–How old is too old? How young is too young?
A: Depending on the couple's respective stages in life, emotionally speaking, love is what matters, but individual interests and realistic circumstances can sometimes become a problem or a plus.  Again maturity can happen at any age, but I still feel like there is a limit to not go past. I personally believe that since we are in high school, it is wise to choose a partner within our own age group.
Q: Dear Delaney,
I have a friend who put me on blast in class to say he likes me, how do I respond? Btw–I don't like him. In addition, people in class were talking about it and I got really uncomfortable. This is really bugging me.
A: The best thing to do is pull him to the side and talk to him in private. Ignore what others say because it is between you and the guy. Hear him out first then express to him how you feel about it, and then let him know you felt uncomfortable and you're not much of a "public" person when it comes to big announcements.
Q: Dear Delaney,
How do you tell your parents that you are in a biracial relationship when they want you to stay with your ethnicity when dating?
A:  Just face your fears and tell them what is going on. You will never know their response until you actually tell them. If their response is positive, then you have nothing to worry about, but if their response is negative, then you will have to find a compromise between the two opinions. Race is a sensitive issue and should not be a factor when looking for a partner but since it is in this case  you will have to explain that you really like this person and accept them just the way that they are.  You have to get your parents to understand your reasoning and hopefully that will allow them to learn to realize that dating outside of your race is not such a bad thing.