Student "POP" Concert
An outstanding variety of performances were presented by the BCCHS Women's Choir and Chamber Singers at the "Pop" Concert  on October 9th. A number of songs were sung, ranging from "Radioactive" by Imagine Dragons to "Superstition" by Stevie Wonder.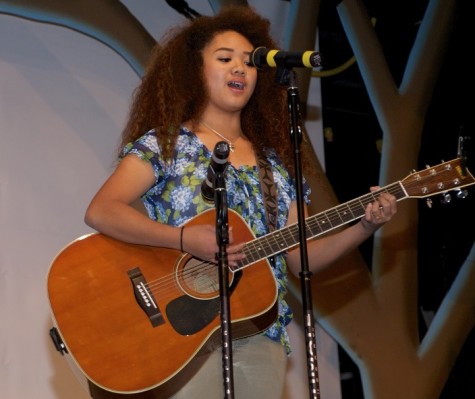 Overall, there was a large amount of applause and encouragement for all the performers from the audience. Although some performers showed signs of nervousness, all executed their songs extremely well. Among all the beautiful harmonies and  magnificent solos were songs like "Brown Eyes" by Lady Gaga, performed by Amblashia Harp, Alina Sandoval, and Katherine Yanes.
Certain performances also stood out from the rest. "Superstition" by Stevie Wonder, performed by Laurence Guillermo and Rondez Rolle, was executed with exceptional energy that was reflected throughout the crowd. Another standout performance was "Beautiful Girls" by Sean Kingston, performed by Xavier Escobar, Laurence Guillermo, Adam Punzalan, and Kyle Camacho, which was well done and provided a comedic touch which was greatly felt by the audience. Including "Get Happy/Happy Days Are Here Again" by Judy Garland and Barbara Streisand, performed by Esmeralda Garcia and Cynthia Orozco, all the performances were quite outstanding.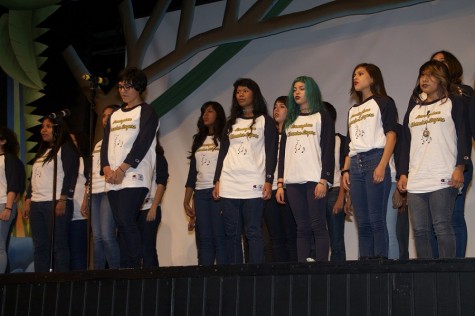 The "Pop" Concert truly showcased the talents of Birmingham's choir and students. The concert was put on entirely by our own BCCHS students with the help and guidance of Mr. Suffolk, faculty, and parents. The masters of ceremony (announcers), lights, sound, and ushers were all students who did an amazing job.
All of the profits raised from this concert will be going towards their Spring Choir Festival, held in San Francisco. It was also announced that there will be a Winter Choir Concert on Thursday December 4th at 7pm. Prices have yet to be announced, but based on this concert, I believe everyone should buy a ticket and attend to see our fellow Patriots sing their hearts out on stage.