BCCHS 2018 Club Rush Friday at the Quad
 On Friday, September 14, BCCHS hosted it's annual Club Rush. Club Rush is when many clubs at school all meet in the quad and students can learn about and join any club on campus. The quad was filled with many different clubs, such as: Chess Club, Key Club, Knights and Ladies, French Club, Journalism, Literary Journal, and Circle of Friends.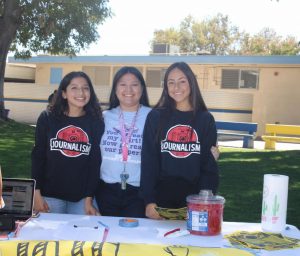 Club Rush offered the opportunity for students to talk to club members and find out more about what their club does and what it offers. For example, if you wanted to know more about the club Circle of Friends, you would go to Club Rush and check it out. Many students seized the chance to talk to the Circle of Friends club members and learn how the members of this club hang out with special education kids once a week and do different activities, such as drawing and completing puzzles.
Students who might not have joined any clubs could have a change of heart once they hear the benefits that joining a club brings. To begin with, when a student joins a club, he or she potentially gains a handful of new friends.
Clubs are open to all grade levels, so when students join a club, they may encounter people that they've never seen before and develop amazing friendships. Another benefit is that students can learn about responsibility and management. Every club has leadership positions like president, treasurer, or secretary, and for students who hold those positions, they have to learn about time management, responsibility, and many more skills to make sure the club runs smoothly. By joining a club, students will also learn how to work with a team. That is significant because it's very likely that in the future, students will have careers in which they'll have to be able to work with others.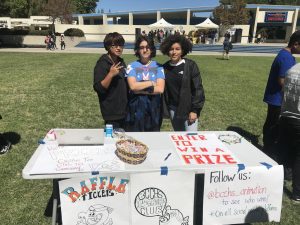 Choosing to be part of a high school club will definitely help most students when it comes to applying to colleges and universities.  It will also make the high school experience more memorable. Think about it…when you're in college and reminiscing back on high school days, you won't just remember going from class to class and barely getting through. You will also remember all the clubs that you were part of and events that you took part in planning. Clubs usually have events such as: movie nights, fall and spring food festivals, fundraisers, and field trips. If you're a part of your class council, you will be part of school events like homecoming and winter dances. For example, junior council is currently working on our homecoming dance which has a Beauty and the Beast theme.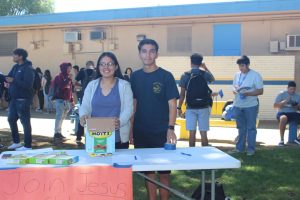 There are a wide variety of clubs on campus. To name just a few, BCCHS has: Psychology Club, Jesus Club, Photography Club, LUCES Club, Black Student Union, Jazz Band, Academic Decathlon and many more. Every club has different purposes and the Photography Club is on campus to help anyone that is interested in learning more about photography. This is much different than the purpose of the Jesus Club that focuses on worship and religion. If a student is not interested in any clubs, it is possible that he or she can create a new club. There are many decisions that come with joining clubs at Birmingham, but either joining or creating a club can cause students to become more involved in our school.