Who Needs a Part-time Job?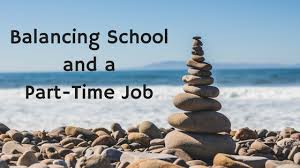 Do you need a job? If so this will be a helpful guide to find a job. Babysitting can make a great first job, as it indicates responsibility. Eighty percent of parents feel that teenage babysitters should be paid more if they are trained in first aid, CPR, and child care. In becoming a babysitter, you'll be in charge of watching kids, keeping them safe from harm, entertaining them, and feeding them. Working with kids will also require you to be patient and have a good sense of humor. Most babysitters make $10 to $15 per hour.
In other options, a job that a high school student can do is bussing tables at a restaurant. Most restaurants do not require job candidates t0 meet any educational or work-related criteria for employments. A busser is a person who clears tables in a restaurant in order for it to be used again. When becoming a busser, expect to be constantly moving around a restaurant and keeping an eye on finished meals–moving around constantly is one of the most important parts of being a busser. Most bussers make around $10 per hour.
A janitor can be a good go-to job although sometimes these jobs require you to have a high school diploma. No formal education is required to become a janitor, but physical strength and stamina are required. Most janitors make around $12 to $15 per hour.
Car wash attendant can be a good part-time job for high schoolers. After school, you can wash cars and make a profit. If you are near-to-graduating, to stay busy washing cars you'll likely need strength and stamina. A regular attendant makes $8 to $11 per hour.
A dish washer can become a tiring job but worth it after all. Most dish washers make $10 to $12 per hour. As a dishwasher, you'll be scrubbing plates and pans and putting them back to be reused. Strong arms and legs are key, but also diligence is the main trait you need as a dishwasher.
As a dog walker you would need to either love dogs or at least, tolerate them. Walking your neighborhood dogs would be an easy task because some owners are not able to walk them and you gain profit (and exercise!) walking the dogs on their behalf. You'll make $10 to $12 per hour as a dog walker.
Landscaper/Lawn Care is a part-time job that lets you go outside and enjoying the sunshine, while also getting paid to work. Mowing lawns can be a good part-time job but is recommended more for guys. You can make $50/$100 a day to cut lawns as a part-time job.
Valet parking can also be a good part-time job if you feel safe moving cars. You'll need to have customer service skills, a valid driver's license and a good driving record. What you make as a parking valet is $9 to $11 per hour.
A good part-time job for older college students is to be an Uber or Lyft driver–but in this case, you must be at least 21 years old to drive for Uber or Lyft.  This job is good for older college students that like to drive a lot in the streets during the day or late at night. Most Uber drivers make good profits for driving and taking people to their destination.
Having a part-time job in high school can help you in the future if you want to gain work experience. It will also show college admissions officers that you are motivated to succeed in the future.
If you have a part-time job, you will make more money than other students.  Students earning their own money get valuable lessons on spending money wisely. Although students taking a job on top of their studies will have less free time than non-working students, they will learn to balance their priorities–even if it means sometimes skipping fun activities to finish their responsibilities.