Ariana Grande Calling Off Her Engagement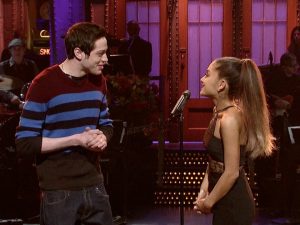 For quite some time many of Ariana Grande's fans were left wondering what was going on between her and her fiance, Pete Davidson. On Tuesday, October 16, 2018 Ariana Grande finally broke the silence and confirmed the split, and after that, she decided to take a break from social media completely. She decided to do this because she said, " The internet has become too much to bear as I recover."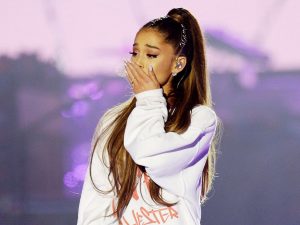 The young and talented singer has been through a series of events throughout the past year. On May 22, 2017, she had a performance at Manchester Arena, in the United Kingdom that tragically ended with with a bombing attack that killed 22 people and injured hundreds of others. This year was the first anniversary of the tragic attack, so it hit the artist pretty hard. That day she tweeted,"Thinking of you all today and every day. I love you with all of me and am sending all of the light and warmth I have to offer on this challenging day. I felt more inclined to tap into my feelings because I was spending more time with them. I was talking about them more. I was in therapy more." Grande attended therapy to deal with the hardship from the event.
Before being engaged to Comedian/Actor Pete Davidson, she had dated rap artist Mac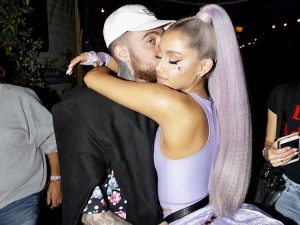 Miller for approximately 2 years during which time they shared a very public relationship. She had only been dating Davidson for approximately a month and got engaged around the month of June (2018). The public and fans were very confused, but many were happy for the couple. Many also questioned how Mac Miller was feeling about the whole situation, and at the time he was working on releasing his new album "Swimming," which dropped on August 3, 2018. About a month later on September 7, 2018, his body was found in his home, and it was then confirmed that the cause of death was a drug overdose. When this news was released to the public, many mourned for his death, and later on, people started to question how Ariana Grande felt. She stayed off social media for a few days, and she later then posted a picture of the two of them, with no context, just a black and white picture.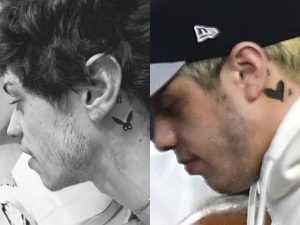 Many sources later reported how Pete Davidson was helping comfort Ariana Grande. On September 18, 2018, the couple announced that they would be taking some time away from the spotlight. People later started to notice that he had covered up some tattoos that represented Grande, and they officially called off their engagement on October 16, 2018. "It was way too much, too soon," an anonymous Grande source told People magazine, "It's not shocking to anyone."