In Memory of Mac Miller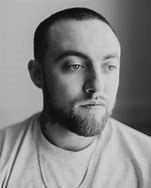 Malcolm James McCormick was not only an American rapper, singer, and record producer, but a beloved influencer to many artists and people. He began as a young teenager creating music on YouTube and began his professional rap career at the age of 18 when he signed with Rostrum Records in 2010. Mac Miller got his stage name by his grandfather calling him "Mac" and stuck with it. His music not only reflected the reality of society, but his own endeavors. Miller was very charismatic and very family oriented; however, through his journey and eventual success, he also faced anxiety and depression.
He began making music at a young age and wanted to pursue a music career at the age of 15. His influences growing up were Big L, Lauryn Hill, the Beastie Boys, Outkast, and A Tribe Called Quest . Miller was also part of rap group The Ill Spoken together with fellow Pittsburgh rapper, Beedie, before signing to Rostrum Records. Miller began working on a the mixtape K.I.D.S. and became more serious and mature after releasing it. His debut studio album Blue Slide Park, released on November 8, 2011 and hit number one on the U.S. Billboard 200 chart. After his breakthrough, he began released more music.
Although, the rapper's career began to flourish, he also began to experiment with drugs. From smoking to drinking, Miller got heavily addicted to "lean," a mixture consisted of promethazine and codeine. In 2013 Miller told Complex, "I love lean; it's great. I was not happy and I was on lean very heavy. I was so [messed] up all the time, it was bad. My friends couldn't even look at me the same. I was lost." Miller's life started to become worse and worse until he quit drinking.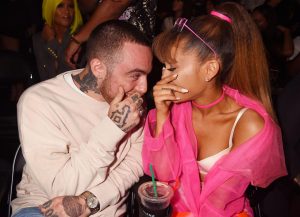 He started dating the international pop singer Ariana Grande in August 2016. They were first seen together at the 2016 MTV VMA's cuddling. Their love and relationship grew through all the problems they had. Miller was happier than he ever been, until they learned it was all a lie. They realized that they were not meant for each other. This triggered his depression again and he was already into drugs, but started to abuse them.
On August 3, 2018, Miller dropped his 5th studio album Swimming. He expressed his sad emotions on his song, "Self Care," by saying, "It's feeling like you hot enough to melt, yeah can't trust no one, can't even trust yourself, yeah, and I love you, I don't love nobody else, yeah."
The beloved rapper had fought a long battle with substance abuse for some time. While he maintained a period of sobriety, the news of his relapse spread in the wake of his breakup with Ariana Grande. Since the breakup, Miller had crashed his Mercedes G-Wagon in May and was arrested for a DUI and a hit and run.
Despite fleeing the scene, LAPD said he later confessed at his home and failed the breathalyzer test. Miller was found dead on September 7, 2018 around noon in his San Fernando Valley home, with substance abuse listed as the cause. Many people and fans globally came together to mourn for Miller's death in memory of him and the music that he impacted.