Beauty and the Beast Homecoming Dance Enchants Birmingham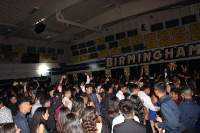 Tale as old as time, Song as old as Rhyme… Beauty and the Beast.
This year's Homecoming dance theme was the classic Disney movie, Beauty and the Beast, hosted by Junior Council. The other themes considered were: Masquerade, Vegas, and Night to Remember, but ultimately Beauty and the Beast won the hearts of our students.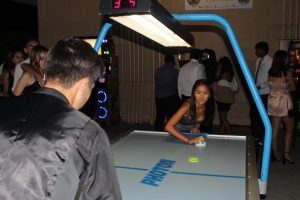 The main gym and the outside area were full of fairy tale wonder, leaving the spectators astonished. Homecoming is the one dance that junior council gets to organize every year and it never fails in amazing Birmingham students and guests. The dance was held on October 27, 2018 at the BCCHS main gym as well as the small gym next to it. The small gym contained the food vendor which was Subway and also held tables for students to dine together. All around, the walls in the main gym hung black drapery and additionally bedazzled ones. The DJ had his own large podium which took up most of the back gym room. To the left and right of the speakers were massive fog machines that went off every time the beat of a song would drop which hyped students to enjoy themselves.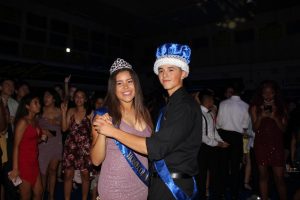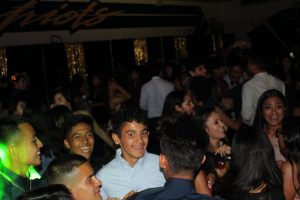 Maria Rodriguez is a senior that attended the school dance and said she enjoyed the dance overall. When interviewed, she told us that, "the lines went by really fast and the food choice was adequate."
The junior class chose to serve Subway as did the juniors from last year. The choices provided were sandwiches of different types and cookies. Maria also stated that the DJ had, "good lighting and cool fog machines." A lot of students enjoyed the fog machines because they made songs more enjoyable to dance to. Maria lastly said that she really liked the idea of having two photo booths since they usually have long lines and it sped up the process.
Another student interviewed was freshmen William Bautista. This homecoming was his first-ever dance at Birmingham and he seemed to enjoy it very well. He said, "At first I felt kind of nervous and scared, but [as] I saw people dancing and having fun, I wanted to feel the same." William also said he really liked the pool tables that the Junior council had outside the main gym because that's where he spent a lot of his time playing with students he'd never seen before. He stated, "I want to start going to more dances and get comfortable because it was better than I thought and I had a lot of fun."