Local Volunteer Opportunities for Teens
It has always been good to give back to others in need and to your community. High school students were previously required to complete 40 service hours in order to graduate. Now high school students do not need to complete the hours, but this shouldn't stop teens from volunteering. Most of the time teenagers do not know any local places where they can volunteer or places that have available positions. This article will help students find many volunteer opportunities in the San Fernando Valley and close to Birmingham.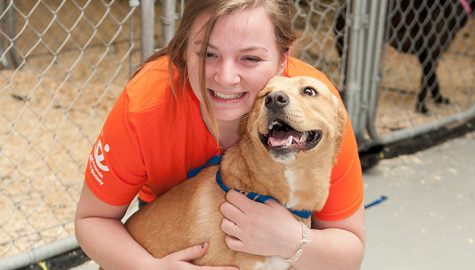 First, we have the animal shelter. Best Friends of Mission Hills is a shelter that works collaboratively with animal rescue groups, city shelters and passionate individuals (volunteers) who are all dedicated to the mission of making Los Angeles a no-kill city. As part of this mission, Best Friends hosts adoption and fundraising events. They also run the Best Friends Pet Adoption & Spay Neuter Center in Mission Hills and lead the NKLA initiative.
In order to volunteer at Best Friends, you have to be between the ages of 12 and 15 and you must be accompanied by a parent or guardian at all times. If you are 16 or older, you do not need a parent or guardian to accompany you. Different jobs are assigned depending on your age. Volunteers are asked to commit at least five hours a month for at least six months.
There are so many different ways to volunteer at the shelter, for information on the jobs and how to sign up to be a volunteer visit la.bestfriends.org/volunteer 
Another place to volunteer is in the hospital. There are many hospitals in the valley. Here are two that are available for volunteers. The first one is located in Van Nuys on Vanowen St. and Sepulveda Blvd., and the name of the hospital is Valley Presbyterian Hospital. Their requirements are:
In good physical and mental health
Able to communicate well in English (second language skills are a plus)
Willing to volunteer one 3-4 hour shift for 4 consecutive weeks as a patient/family escort
Commitment to 120 hours of volunteer service and a minimum of one 4-hour shift each week.
For more information go visit valleypres.org/About-Us/Volunteer.aspx
The second location is Kaiser Permanente Hospital in Panorama City. Their requirements are very similar to Valley Presbyterian. In order to volunteer at this location you must contact Eve Newton-Gill
Director, Volunteer Services at 818-375-2858.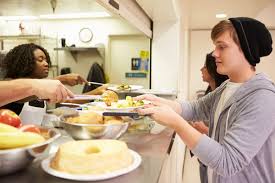 Since it is time of the holidays, there are many ways you can give back to the community. At homeless shelters or soup kitchens, there are many opportunities to serve food. You can also volunteer wrapping gifts for children in need. If you don't have the time to volunteer, you can help by donating any food, clothing, or any other items that could help anyone out. These were just a few volunteer opportunities; there are many more you can check out according to what you are interested in. Definitely go ahead and try to research any opportunities in your community.