Is Gun Control Any Closer One Year After Marjory Stoneman Douglas High School Shootings?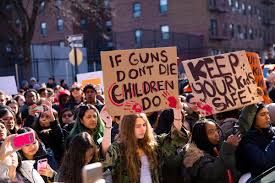 It has been over a year since the Marjory Stoneman Douglas High School shooting massacre in Florida. On February 14, 2018, the gunman Nikolas Cruz killed 17 teenagers and staff and wounded 17 others; subsequently, the rest of the school surely felt that feeling of terror, confusion, and the incomprehensibility of the whole situation. Fortunately, Nikolas was arrested, and soon the debate on gun control began. After the March for Our Lives nationwide demonstration–a protest on gun violence awareness–it was estimated that more Americans than ever support stronger gun control laws. Well, it's been a year now. Has anything changed?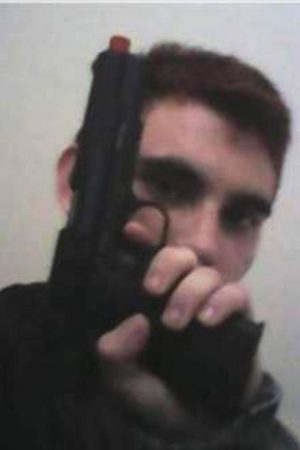 Since the beginning of 2018, there have been far more mass shooting incidents in the United States. These shootings, which throughout the U.S. amounted to a staggering 323 mass shooting incidents, have started to become prominent in society. America's had a big role in this issue; we have an estimated 300 millions guns in circulations already and there's no way to get rid of them. It's become more apparent than ever that America is in dire need of more gun control reform. The Stoneman Douglas shooting was, by far, the deadliest with 17 people dying. Oddly enough, before 2018, the U.S. had declining rates of gun homicides in general, but by then, gun suicide rates were still higher. Every recent mass shooting- Stoneman Douglas High School, the Pittsburgh Synagogue, Thousand Oaks Borderline Bar & Grill, San Bernardino, Las Vegas, Orlando Nightclub, and many more- could not insurmountably compare to the everyday shootings happening in our backyards, our neighborhoods, our cities, and so forth.
Truth is, our society has, and will continue to look the other way whenever there's the occasional shooting incident. People dying at gunpoint is the new normal! This journalist could then safely assume that no one would turn a blind eye whenever there's a national headline talking about a mass shooting at a school or church, but we then stick our heads in the dirt whenever there's a shooting in our local district. What's slightly more tragic in the whole issue of gun control is who is actually being affected. In the United States to date, 25% of all gun-related homicides occur in our nation's biggest cities. African Americans are eight times more likely to be killed by guns in our cities. That should also include the countless amount of racial disparities in our nation's incarceration rates, unemployment rates, and far more.
There are students here at BCCHS who bring their own unique stance to the issue at hand. Caesar Marin, a senior at Birmingham, was interviewed about guns in America. When asked what guns are meant for, Caesar answered by saying that "guns aren't bad, it's the people that use them that are bad, right?  You know I feel like they're more meant for protection. It's why cops have them." When asked about how he felt about the racial disparities in gun violence, he responded, "Yeah, actually because everyone's the same, it doesn't matter what color they are…"  When asked about what guns might be used for, he replied, "Safety, safety, safety, for sure, safety–because they're more useful for protection instead of knives or bats."
This journalist also spoke with Daniela Alvarado, a junior at BCCHS, to get her feedback on the issue. When asked about her opinion on guns, she replied, "They're like bad and I don't think people should have them because people don't know how to use them and people don't know how to control them." I asked Daniela about the usefulness of these guns, and she stated that "It depends on the user. Some people use them to kill people and some people use them to protect, but I just don't think guns are necessary." When she was questioned about gun reform, she answered,"The way to help that is just don't give guns to anyone–check their background and do a lot of research on the person." I queried Daniela about the racial disparities when it comes to gun violence and homicides and she responded, "It honestly makes me so mad, because everyone has…just because they're a different color doesn't mean you kill them, like I do know it just makes me mad and sad that the world has come to something like racism and it's still not over." We also discussed how the availability of guns should probably more limited, both in the market and at home. In response to 2018's Marjory Stoneman Douglas High School incident, she said, "Well, it was sad, like I do know people are sort of dumb and they shouldn't give guns to people that have mental issues or are going through something at home. Guns shouldn't still be able to be accessed  fast because that's what happened and so many kids are able to access guns and so many killings happened, like innocent people were killed for no reason."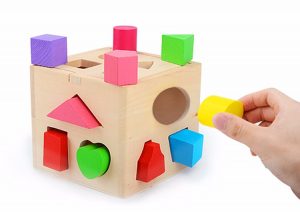 I get it. It's really unnerving to be reading or even thinking about guns and how the issue's WAY too complicated to be summed up. Well, at least there's some sort of silver lining in this mess America's got itself in. Although the federal government failed to come up or do much about the issue, some states went ahead and introduced new gun laws for themselves.
In California: the minimum age to buy a gun was increased from 18 to 21; anyone convicted of domestic violence or committed to a mental institution twice is banned from getting guns for life; ammunition sellers must check with the Justice Department to see if their customer isn't banned from gun purchases; and, finally, anyone carrying a concealed weapon must undergo at least eight hours of safety training. Other states- Illinois, Oregon, and Washington State- did even more to prevent incidents like the Stoneman Douglas Massacre.
As for Marjory Stoneman Douglas High School, at least this year on Valentines' Day, students and faculty who were eyewitness to this will be given time to really feel and maybe think about what had just happened to them. Also, it's vital for anyone reading this to remember that even though the number of gun-related homicides has been dropping since 1994, three-quarters of these firearm murders were committed with handguns, not rifles. But, the struggle for gun violence prevention and the movement March For Our Lives will not stop until real gun control reform is finally considered. America is starting to figure out which block fits in the right shape.