Jussie Smollett Arrested By Chicago Police
Actor and singer, Jussie Smollett, has recently been arrested by the Chicago police for allegedly faking a police report. In late January, it was reported that the actor had been a victim of a hate crime. After the attack, Smollett proceed to file a police report and gained a lot of sympathy from the public. However, after many twists and turns, he became a suspect in the crime against him.
This all started a week before the night of the supposed attack, on January 22, 2019. At that time, Smollett received a letter on the set of Empire. The letter had threats against him: one being, "Jussie Smollet you will die," a white powdery substance was in the envelope, and according to prosecutors, the return address was "MAGA" referencing to President Trump's campaign slogan. Apparently, Smollett himself allegedly wrote this letter, and when not satisfied by the FOX network's reaction, he started to plan the attack.
It is alleged that Smollett met with the two brothers that were involved in the incident on the day of January 25. He paid them $100 dollars to buy supplies, and he also let them know what he wanted to be done to him. Another version of this situation is that one of the brothers was his personal trainer and that was the reason for Smollett's $100 payment. Smollett immediately denied all these rumors and expressed frustration for not being believed. The Chicago Police started an investigation and it was not much later when Chicago's Police Superintendent, Eddie Johnson, stated that Smollett had paid the two brother $3,500 to stage and hoax the attack and "take advantage of the pain and anger of racism to promote his career."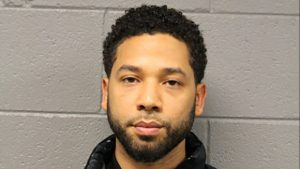 On the morning of February 21, 2019, hours after he was charged for falsely filing a police report, he was arrested and taken into custody. The judge set a $100,000 bond and had him surrender his passport. Later that day Smollett was released, but his case is still not over. He is to report to court on March 14. There is still a lot of unknown facts, so hopefully, over the course of the next few months, the truth will be revealed.