Deltarune Switch Release from Nintendo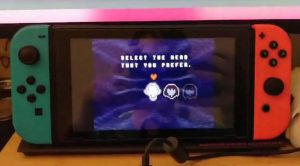 Toby Fox's fans love his video game work, especially on his hit game Undertale, which has been a massive hit and people are still playing it everywhere. The game has had its success–it was released on PC in September of 2015– but fans have clamored for a sequel, and we finally got it in Deltarune.
Although Nintendo Switch fans still had to wait to get the first chapter of the game, they finally got it in the February release of Switch games. All Switch fans have love for the game. The first chapter of the game is free, but you will have to pay for the second chapter when it releases. Deltarune's storytelling is as good as its fighting mechanics. Although it's not a direct sequel to Undertale (or maybe it is?), Deltarune is still a must-have game.
The battle mechanics take inspiration from Undertale and feature cameos of popular characters from Undertale. The art style will definitely please retro gamers. It resembles SNES graphics and Earthbound  fans will be satisfied to know that both Undertale and Deltarune take inspiration from the game. Sprite visuals have been upgraded from Fox's previous game Undertale, showing more color and shadows. Story wise, Deltarune has an excellent story, with twists and turns, and the occasional fourth wall break from time to time. It tells you that your choices don't matter, which hurts a little bit, but it's humorous. The main thing that makes the story an enjoyable campaign to play through is it's witty and sarcastic humor as you play.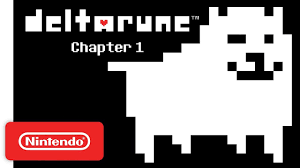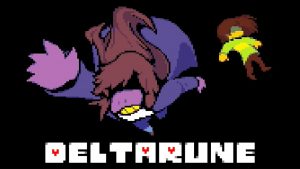 The main characters in the game are fleshed out as you progress further throughout the chapter. Every character has their own personality and makes their own decisions from time to time. If you're wondering, yes, Sans from Undertale does appear in Deltarune, but not in the way you expect. He makes a brief cameo and makes jokes, and gives you a final piece of advice. One certain character from Undertale is your mom from the beginning of the game. Throughout the game, completely new characters are introduced who share some traits with characters from Undertale. The game itself is a fun free-to-play title on the switch eShop, especially since Nintendo has not bothered to port any Earthbound games to the switch or make new titles.