College Admissions Scandal: How the Elites Escape the System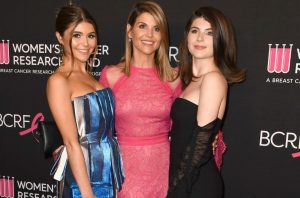 College is seen as a necessity nowadays. Depending on the field that you enter, you'll likely want to go to college or an elite university in order to have career satisfaction, success outside of the workplace, and financial stability and gain. However, despite universities being seen as a fundamental part to seeking success in life, students from various low income backgrounds find themselves drifting away from the idea of attending because of the costs you have to pay.
Here at Birmingham, and in other public schools around the country, high schoolers either opt out of college or they drown themselves in anxiety and stress to get an acceptance letter. Meanwhile, wealthy parents make overwhelmingly generous donations to college prep schools and elite universities for their children to get another step ahead in life. They don't seem to be worried at all!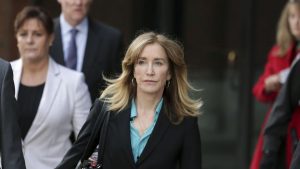 On March 12, the FBI arrested 50 people who are alleged to have illegally paid for their children to be accepted into prestigious institutions such as Stanford, UCLA, Georgetown, Yale, and USC.
April 2018, the FBI began to uncover a scheme in which parents of wealthy high school students used bribery and fraud to gain their children's admittance into top colleges and universities. This discovery came when Morrie Tobin, a millionaire financier and Yale alumnus who was under investigation for an unrelated securities fraud case, offered information in exchange of leniency. He told the FBI that the head coach of the women's soccer team at Yale, Rudolph Meredith, had asked him for $450,000 in exchange for assisting his daughter into gaining admittance into the school. In cooperation with the feds, Tobin wore a recording device at a meeting with the soccer coach, who later agreed to help the authorities and led them to Rick Singer.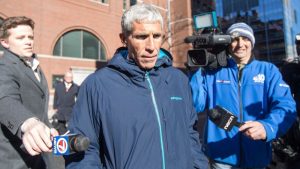 Rick Singer is the alleged "mastermind" of this scandal. According to sources, he was paid by wealthy parents to arrange for their children to be admitted into elite schools by bribing testing officials, athletic staffs and coaches. The payments made by rich parents were sent to the Key Worldwide Foundation, a nonprofit organization that allowed for him to avoid federal income taxes and let the parents reduce their personal taxes because of their "donations."
Actress Felicity Huffman is allegedly going to potentially spend four months in jail. Her husband, William H. Macy, will not receive charges due to him allegedly having only minimal interaction with Singer. Actress Lori Loughlin and fashion designer husband Giannulli pleaded not guilty to the charges to conspiracy to commit mail and wire fraud. They were also charged with money laundering, which they have also both pleaded not guilty. Loughlin and Giannulli were released each at one million dollars bond.
Olivia Jade, who is the daughter of Loughlin and Giannulli, was scheduled to attend a USC hearing last March to determine if she would be a "disruptive individual". If considered, she would be banned for life from the university's campus and properties.