Powderpuff 2019…Junior Girls Victorious for a Second Year!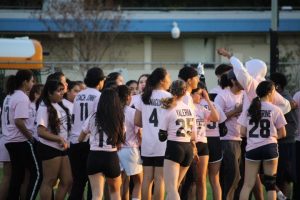 The annual Powderpuff football game is back in season! Once again the junior girls took it home for victory for the second year in a row. Last year, the juniors beat the seniors in the Powderpuff game for the first time in BCCHS history. Throughout the years, the senior girls have always won, but last year and this year proved them wrong. Many of the junior girls doubted themselves before the game and compared themselves to the opposing team, but pushed through.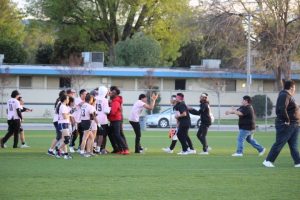 Both grade levels practiced in the mornings and after-school until darkness, making for perfect practices. Anxiety and nervous energy fueled the junior girls and the new winning streak of two years.
The first quarter featured an easy-going game and a tie of 7-7. It wasn't until the second quarter when tensions arose. Both teams felt that other team was out of line. Things got so intense that a junior and a senior player got into an argument that broke into a fight. Both girls got a technical foul and had to sit out for the rest of the game.
After the incident, the game went on smoothly. The juniors continued to dominate the field winning the game 9-7. There was an uproar from students, mostly seniors, as soon as they announced the winners. Despite the chaos between the two groups, the juniors were celebrated by their own grade level and family.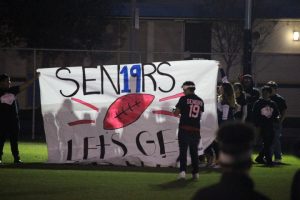 This has been the second year that the juniors won, which probably caused the disappointment and reaction from last year's juniors and this year's seniors. The class of 2020 is definitely prepared to perform better and stronger to continue their victory for next year's game. They probably don't want to experience the agony of defeat–what this year's seniors felt after the final whistle.