"Annie" Coming to the Birmingham Stage this November!
It's a hard-knock life rehearsing for a play nearly every day. BCCHS's PlayPro class is currently rehearsing for their upcoming musical Annie, a beloved childhood classic. Quickly jumping into action this semester is the play's director and drama instructor, Mr.Weiss, who began auditions and casting during the first few weeks of school. Alexa Macias and Jade Johnson will both be portraying the title role.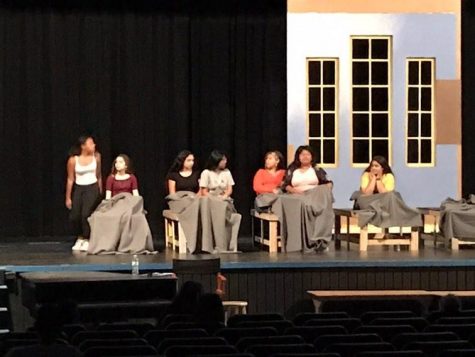 Annie is about an orphan who lives under the care of Miss Hannigan, a bitter women. Annie has a strong belief that her parents didn't mean to leave her in the orphanage and dreams of her parents one day coming to get her. Soon, a wealthy man, Oliver Warbuck, decides to have his assistant, Grace Farrell, get an orphan to stay with him to help his public image and social appeal during the holiday season. Annie is picked to come stay with 'Daddy Warbucks' and talks of her dream and hope about her parents.  Due to her desperation to find her parents, Warbucks puts out an award for finding her parents which leads to a web of lies and fraud.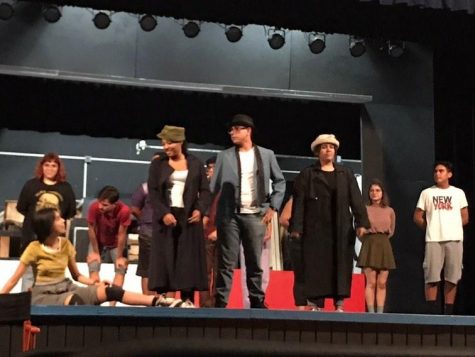 PlayPro is hard at work rehearsing every Monday through Thursday from 3:45 p.m. until 7:00 p.m. During this time the cast goes through every single song and dance to ensure it's memorized. They also do blocking, where they go through each scene to see Annie come together as a whole rather then bits and pieces.
The set is being built by Mr.Weiss's second and sixth period Advanced Theater classes, costumes are made/created by professionals, though Alejandra Fabian and Rochelle Sanic are head of costumes and makeup. Julia Garcia serves as stage manager. Operating lights is mainly under the control of Yahir Vazquez. The sound operator is Elaiza Moreales. Vania Cuevas and Beatriz Guerrero are in charge of the shows microphones.
Don't miss PlayPro's Annie! I bet your bottom dollar you'll love this play!
Showtimes: November 15th, 16th, 22nd, 23rd at 7:00 pm and November 19th and 21st at 4:30 pm