BCCHS Back to School Dance 2019
The 2019-2020 school year has officially begun at Birmingham Community Charter High School. Friday August 30th, was the night of the annual Back to School Dance which took place at the quad. It was the first dance of the year and students from all grade levels were looking forward to it.
The dance was advertised through the BCCHS Instagram page and many fellow students reposted the post to spread the word about the dance which was for Birmingham students only. Flyers and announcements were all over school campus letting students know where, when, and what was taking place on Friday night at the dance.
This year's theme was "Neon" which featured neon lights, food trucks, a silent disco and a DJ. The entrance fee for all Birmingham students was $10 without an ASB card and free with an ASB card. The first 500 people that arrived to the dance received a free "The Habit" burger or Italian Ice. Students were advised to wear white or neon colors to blend in with the theme and many students followed that advice. Students from all grade levels were seen wearing white or matching neon colors with their outfits. The most popular attraction of the dance were the neon lights and DJ. Most Birmingham students were spotted on the dance floor dancing along to the DJ's song choices. Other students waited in line to take pictures at the photo booth near F-Hall.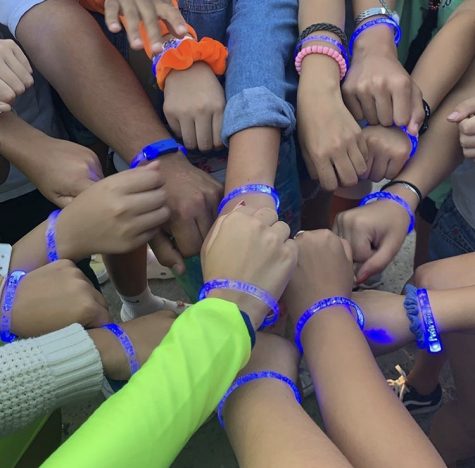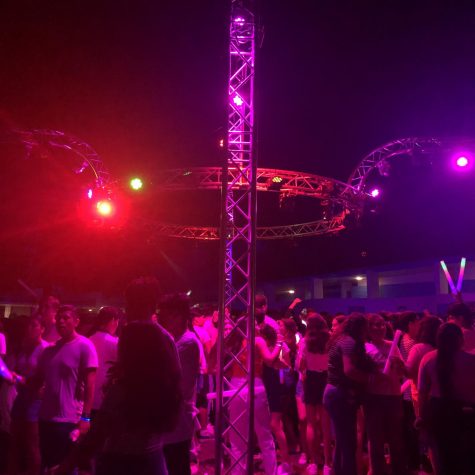 Justin Haddadizadeh,  a senior this year at Birmingham, mentioned "it was super hot because of the huge crowd of people dancing." He also had some positive things to say about the silent disco during the dance stating "The silent disco was a new and creative addition to the dance, it gave people an opportunity to listen to a different genre of music."
Freshman Alexander Sandoval stated that he and his group of friends were all having a great time dancing along to the music. "The DJ played really good music, I loved his song choices."  For most seniors, the back to school dance was their last chance to experience the beginning of the school year and many seniors agreed that they had a great night at the dance. 
 Most students had an overall great experience at the annual Back to School Dance. There were many activities taking place which many students seemed to enjoy. Underclassmen were very excited about future school dances taking place at Birmingham. Seniors were making the most from one of their last student activities and are looking forward to the next school dance (homecoming).