It: Chapter Two
Peanuts, cotton candy, hotdogs  and… POPCORN! It: Chapter Two has been the talk of the town and fans have been going crazy over It: Chapter Two premiered on September 6, 2019.
It is a supernatural American horror film based on the 1986 novel by Stephen King. It features an ancient "trans-dimensional" monster that lives off feeding from the fears of children.
In the 2017 film, a number of children begin to go missing or start dying and one of the outcasts, Ben, notices that it happens every twenty-seven years. This discovery leads to all of the members from the Losers Club to face the weird and horrifying occurrences that they are encountering.
The members must come face to face with their biggest fears and stick together to overcome their fears to defeat the evil, immortal clown Pennywise. Towards the end of the film, the losers begin to weaken Pennywise as they start to lack the fear of him, sending him into a dark pit. His final word before returning twenty-seven years later is "fear." After the members make a blood pact stating that if the creature were ever to return, they would come back and finish what they started. Then they all go their separate ways.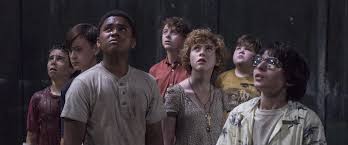 In It: Chapter Two, the members of the Losers Club, who are now much older, come together as one to defeat Pennywise as he resurfaces in the town of Derry once again. Mike was the only one from the group who stayed in Derry and he was the one who made the call to his old friends that Pennywise, the dancing clown, has awoken for his feast.
Here's a quick review for what the characters have grown to become: Beverly, who was being abused and controlled by her father, is now in the same situation with her husband; Bill has gone on to because a novelist; Richie became a trash-talking, hardcore drinking, stand-up comedian; Ben grew to become a handsome wealthy architect; and last but not least, Eddie hadn't changed a bit. He still remains a hypochondriac who married a woman who is just like his suffocating mother.
And we can't forget about the horrifying monster who started it all… Pennywise! He, on the other hand, has stayed the same as the creepy, inter-dimensional, evil, and murderous clown he has always been.
The members must stretch across town and look for items from their youth as part of a ritual to get rid of Pennywise. But they've come to realize that the only way to get rid of the bully, is to bully the bully, get it? They make fun of Pennywise and tell him that is isn't scary. As he starts to become humiliated, he shrinks into a clown baby.  Mike then rips out Pennywise's heart from his chest, and after the group destroys the clown, Eddie dies during the middle of the fighting.  After the fight, Richie, a closeted gay man, carved his and Eddie's first initials into wood. Mike finally decides to leave Derry, Bill finishes his novel, and yes, Beverly and Ben finally become a item!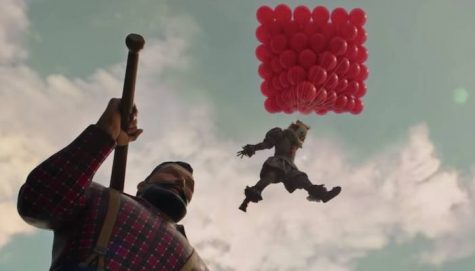 This emotional and very long ending was just the cherry on top. You'll definitely get nostalgia from this movie if you've seen the very first original film. It: Chapter Two earned $91 million per theater over the opening weekend and was the second best movie at the start of September. World wide, It earned $185 million. What did I tell you folks? Fans literally went crazy over this movie!