#AlexfromTarget
Who is #AlexfromTarget? The hashtag #Alexfromtarget started late Sunday evening on November 2nd. When the hashtag started circulating on Twitter, not many knew who or what it was about. In a matter of 12 hours, it was able to: trend worldwide, become the top search on Google when typing ALE, get over 800,000 tweets mentioning Alex, and the list goes on, but who really is Alex from Target?
Alex is a 16 year old from Texas who actually does work at a Target outside of Dallas, despite theories circulating around that he doesn't. Within 2 days, Alex gained 617,000 followers and was contacted by the Ellen Show to appear on national TV to talk about his experience of being a social media sensation in under 12 hours. He was also talked about on multiple news outlets across the states including KTLA, and WFAA (located in Dallas).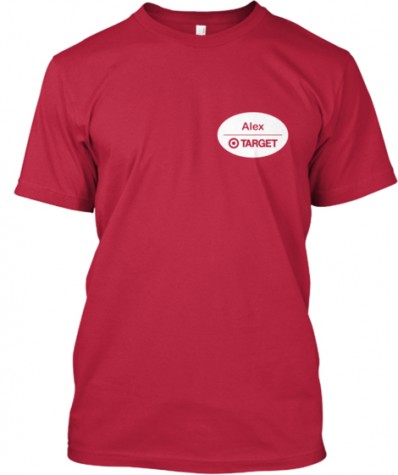 People have already started making Alex from Target merchandise that is being sold on multiple clothing websites and are actually making sales.
Multiple conspiracies have been told trying to figure out if Alex from Target is a social media experiment or a marketing ploy. Neither have been proved definitively, but, the marketing company, Breakr, is taking credit for the hashtag stating, "Truly, we never thought it'd go this far, but it proved that with a strong fan base and rally the fangirls, you can."
Alex has recently refuted these claims by tweeting: "Apparently there is a company trying to take credit for how the pic taken of me went viral. My family and I have never heard of this company; I didn't know the pic was taken or tweeted until my store manager showed me."
Whatever the case may be, the power of social media is very strong and ready to make anyone famous, especially Alex from Target.