Jersey City Shooting Victims Remembered
On Tuesday December 10, 2019, five people were killed due to a mass shooting in Jersey City, New Jersey. Four people, including Joseph Seals, a detective with the Jersey City Police Department, were killed in the shootout. The rampage began in a cemetery in a residential neighborhood and ended with a gun battle between police officers and two suspects who barricaded themselves inside of a kosher supermarket.
The incident began when officers engaged two men near the cemetery that were behaving in a very suspicious manner. The suspects then fled the scene in a stolen truck and this led them into the kosher market. The suspects shut themselves inside the store where they spent hours exchanging rifle fire with police officers as well as other law enforcement officers.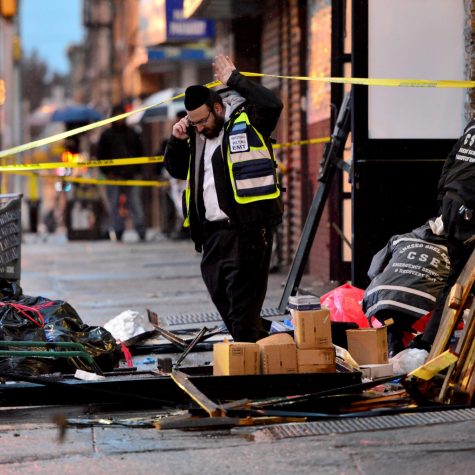 After the shootout, at least four people were found dead, including two others who law enforcement believes were the suspects. Officials initially thought that there was no indication of terrorism; however, Jersey City Mayor Steven Fulop tweeted the following Tuesday night that although their investigation is ongoing, authorities now have reason to believe that the suspects specifically targeted the location that they attacked. Not much else was said regarding the incident being an act of terrorism or not. However, Fulop wrote, "Due to an excess of caution the community may see additional police resources in the days/weeks ahead. We have no indication that there are any further threats." Fulop also wrote Tuesday night that the identified police officer was Joseph Seals, a 13-year veteran of the force, husband, and father of five. Seals was killed in the cemetery where the incident initially began, when he attempted to intercept the suspects.
He was a loving husband and father of five, and his death affected many. Fulop paid his respects to the police officer that passed away by tweeting, "He was a great cop. I know everyone always says 'xyz' was great after they pass, but in this case, Joe's performance speaks for itself. He probably is responsible for more guns being removed from the streets than any other officer. He was an officer that loved Jersey City, was involved in the city, and one that everyone knew regardless of their precinct." This officer will most definitely be someone who will be forever honored and remembered.
Another victim, Douglas Rodriguez, was the store worker that helped a customer escape the grocery store right before he was killed. The executive director of the United Jewish Organizations of Williamsburg stated, "After being shot, he opened the back door for a customer to be rescued. Unfortunately, he died at the footstep of that door." Rodriguez was a native from Ecuador, a loving husband as well as a father to his daughter Amy. He was the family breadwinner and his passing has left his family scrambling for help. Shop owner Leah Mindel Ferencz, 31, and fellow Brooklyn native Moshe Deutsch, 24, were also killed inside the store. The city's heart is with the families of each and every victim.
The incident garnered a massive police response and they reacted very quickly and did what was possible to keep civilians safe in regards to the incident. Nearby schools were also placed on lockdown for several hours. The Jersey City school district went on to Twitter to state, "All students and staff are safe, however ALL schools are currently on lockdown due to police activity."  About an hour later, the school district went on to say that the students "will not be dismissed until we receive clearance."At around 4:15pm, all public school lockdowns were lifted and the students were allowed to safely go home. The incident definitely sparked conversations regarding terrorism and many Jersey City civilians are finding a way to cope with this cruel and traumatic shootout.