Bong Joon Ho's Parasite the Big Winner at Oscars 2020
The first Oscars of the new decade are upon us and the Academy Awards went host-less for the second straight year after Kevin Hart's invitation to host in 2019 was revoked.
The show opened up with Janelle Monae. The singer/songwriter wore a tuxedo suit with a large cast of background dancers. The costumes of the background dancers referenced films that were snubbed by The Academy and were clear references of the lack of diversity. Monae also made a comment about female filmmakers who were absent from the best director category,"We celebrate all the women who directed phenomenal films," said the performer. As she wore a big drape of flowers and big, bright flower crown, referenced to the horror movie, Midsommar.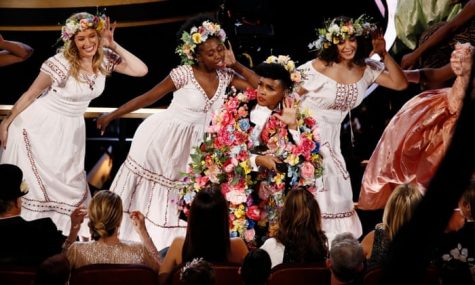 Because the show didn't have a host, there were announcers introducing other announcers to announce the nominations or musical performances. For example, George MacKay introduced Olivia Colman, making a joke about all the introducing. Anthony Ramos introduced Lin-Manuel Miranda, who introduced a montage introducing Eminem.
Speaking of Eminem, he unexpectedly performed at the show to perform his 2002 hit, "Lose Yourself". Numerous reactions came from the crowd with all of them looking confused but happily singing along.
Renee Zellweger had an amazing career comeback after her six-year hiatus and came back to claim her second Oscar after her first win 16 years ago.
Joaquin Phoenix won best actor for his performance as Joker. It was his first Oscar. Phoenix was previously nominated for The Master (2013), Walk the Line (2006) and Gladiator(2001). Phoenix used his acceptance speech to speak about many causes, such as animal rights. After he turned the topic on himself, Phoenix said: "I've been a scoundrel in my life. I've been selfish. I've been cruel at times, hard to work with, and I'm grateful that so many of you in this room have given me a second chance." He ended with a remembrance of his brother, River Phoenix, who died in 1993.
In an early sign of the best picture win, Bong Joon Ho and Han Jin Won won the Oscar for writing the original screenplay for Parasite, beating Tarantino. "We never write to represent our countries, but this is the very first Oscar to South Korea," Bong said, speaking with the help of a translator. Han thanked his mother and father and dedicated the win to the filmmaking industry in South Korea.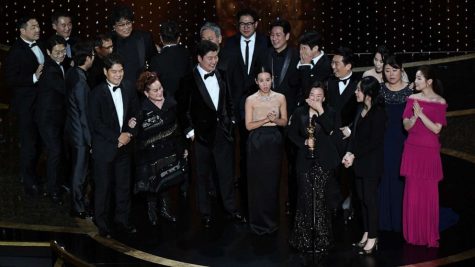 The 2020 Oscars ended on a high note with Bong Joon Ho's Parasite winning best picture, making it the first non-English speaking film to win the Academy's most prestigious award. It dominated the night winning three other categories. The film had garnered critical acclaim, resonated with audiences in Bong's home country as well as with viewers around the world, and achieved an unprecedented awards-season run. The film intrigued Americans to "overcome the 1 inch tall barrier of subtitles", as Bong said through his interpreter, Sharon Choi, while accepting his award at the Golden Globes Awards."I feel like a very opportune moment in history is happening right now," said Kwak Sin Ae (who produced Parasite with Bong) as she accepted the Oscar. No film from South Korea had previously been nominated for a Hollywood award.