Kobe Bryant's Influence on BCCHS Students
We can all agree that NBA legend Kobe Bryant's death was a very tragic and unexpected event. Kobe Bryant was a professional basketball player, a shooting guard who played his entire 20-season career in the NBA with the Los Angeles Lakers. Bryant had entered directly into the NBA after high school and won five NBA championships. On January 26, 2020, TMZ had first reported his passing, which was caused by a helicopter accident in the fog in Calabasas. They had also announced the death of his 13-year old daughter, Gianna Maria-Onore, who was in the same helicopter with her dad and seven other victims, including teammates, parents, and coaches. We can only wish for the best and pray for the families of Kobe Bryant and the other victims during this emotional time
. Kobe Bryant influenced many people in this world including athletes who play basketball and athletes from other sports. Keeping this in mind, this reporter interviewed students from our campus and recorded their reactions about his demise. They explained how much Bryant meant to them.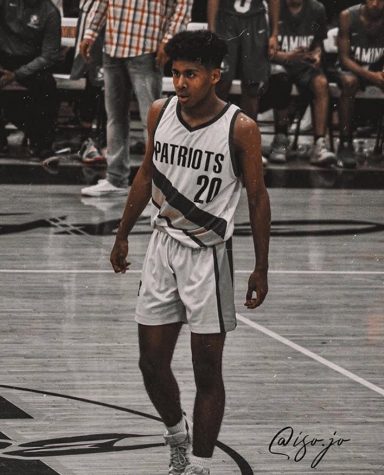 The first to discuss his reaction was Cameron Hatch (10)  a sophomore athete on the boys' JV basketball team for Birmingham High School. I asked Cameron how he felt about Kobe Bryant's passing and he responded with much emotion.
He said that "when Kobe passed, it felt like a hero left this earth. He transcended basketball and inspired me and many others to work hard. The first player I learned about in the NBA was Kobe. He wasn't my favorite player at the time, but he showed me what it meant to put it all on the line. I used to read stories about Kobe being in the gym at 3 a.m. and I would beg my dad to take me to the gym at 4 a.m. just to be like him. When the world thought Kobe wouldn't be himself after retirement, he pursued his dreams once more and won an Oscar. Not only was he a legendary basketball player, and an Oscar award winner, but most importantly, he was a role model for all dads. He embraced being the father of four girls, and took time away from basketball for his daughters–until his daughter Gianna brought him back to it. He supported women as they progressed in the game of basketball more than anybody. It feels unreal, and my mind cannot piece this together, but Kobe still inspires us to compete and pursue our dreams." I could tell that Hatch felt the same way most of us did about his untimely death. Kobe really influenced Cameron, especially when it comes to basketball.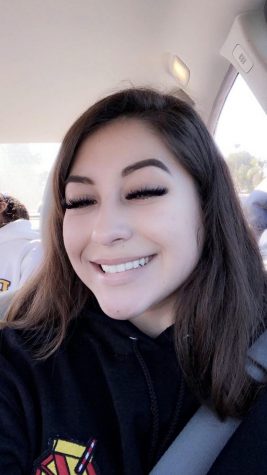 Malia Carbaja (12) is a senior at BCCHS. I asked her the same two questions: How do you feel about him? How did he influence you? Malia responded: "I never watched basketball before, but the way he was always talking about everything inspired me to be a better person because I realized I could become something better. When he passed away, it honestly made me want to work harder and focus on the things I truly do love." Malia was very inspired by Bryant's decisions and this tells us that even non-basketball influencers were touched by the passing of Kobe Bryant.
Ileana Juarez (11) enjoys taking amazing pictures of our sports teams. I was curious to see how she would respond about this situation. Ileana exclaimed, "We all grew up watching Kobe play so his death definitely impacted us deeply. He was all about the Mamba mentality and I think that is what he wanted to leave us with. His death didn't, and still does not, feel real and I think it's because we don't want to accept the fact that our idol is actually gone. He fell in love with basketball at an early age and he was so passionate about it and worked so hard. He never stopped working. Even after his retirement, he was still super involved in the sport because he was so passionate about it. It's crazy to think that we lost a man so in love with something, someone that we looked up to, someone that was a star on and off the court. When one of the scariest things that can happen to an athlete happened to him, he still strived to the finish. He tore his achilles tendon in a game against the Warriors, and still stood back up, made his two free throws, and walked himself to the locker room. He knew his season was over, but that didn't stop him from finishing his last game strong. That moment was an inspiration to all of us. He taught us that even though obstacles may get in your way, your love and your passion for what you do, is going to be greater than any obstacle you encounter." Ileana sounded very emotional when responding to my questions. I can tell that Kobe Bryant really impacted most people around the world and that we still can't believe the news is real.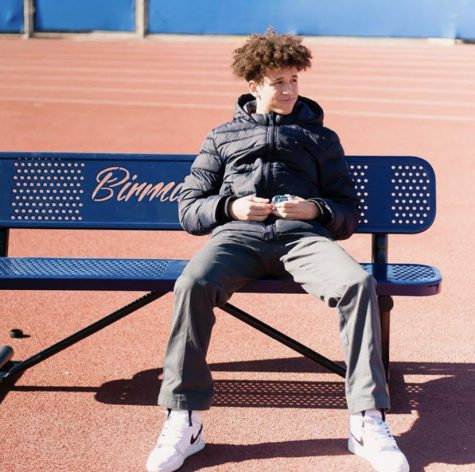 Kaden DoQui, a freshman on the JV boys' basketball team for Birmingham High School answered the same series of questions and responded, "To me, Kobe wasn't seen as a basketball player or a superstar–it was way deeper than that for me. To me, Kobe was a symbol, a symbol of hope, and that if you put your mind and really invest yourself every chance you get, you can do anything. One reason Kobe's death hit me hard was because Kobe was almost seen as like a super human or someone who would always be there to look up to. Gianna's death in many ways hurt a lot more because she was the future of women's basketball and you could see it whenever she stepped on the court. The one time I met her she was very positive and loving. In the end, legends never die." Kaden seemed so inspired by Kobe and agreed with the fact that Gianna's whole career was ahead of her, right in her dad's footsteps.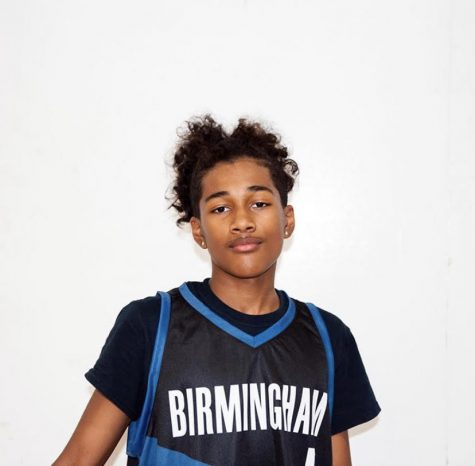 Our last student who agreed to be interviewed was Rodney Tyson Jackson, a freshman on the Varsity boys' basketball team at Birmingham High School. Tyson was very influenced by Kobe Bryant. Tyson stated, "He was a huge influence in my life. He showed what hard work and dedication can get you. He was my favorite player and is the reason I started playing basketball. He taught me how to stay focused and not let anything distract you. His death for me was devastating. His daughter was a great basketball player and she could have followed in her dad's footsteps but just passed away too soon. It's a tragedy and they will be in my heart forever." Tyson was very shocked when he first heard the news and now we know how strongly he felt about Kobe Bryant.
Kobe Bryant and Gianna's passing was a very emotional and unexpected piece of news. No one could believe what they were hearing on that Sunday morning and didn't know whether it was real or not. This makes us realize that we need to live our life to the fullest because you never know when it's going to get taken away from you.
Kobe Bryant's name was everywhere, from songs to movies, shows and even books. We are still in shock and wish his family the best. It is very shocking how someone can leave this earth so unexpectedly–but they are in a better place now. May the two legends and the other seven victims fly high and may they rest in peace.