Hamilton Headed To Cinema and Disney+
Lin-Manuel Miranda has announced that his famous Broadway show Hamilton will be making its way to theaters on October 15, 2021 for the U.S. and Canada.
After paying $75 million for worldwide rights, Disney will be releasing a live recording, not an adaptation, of Hamilton, which will be followed by a release on Disney+. It'll be a performance from 2016 on Broadway's Richard Rodgers Theatre in New York, featuring the original cast which included Lin-Manuel Miranda as Alexander Hamilton, Christopher Jackson as George Washington, Daveed Diggs as Marquis de Lafayette and Thomas Jefferson, Renee Elise Goldsberry as Angelica Schuyler, Leslie Odom Jr. as Aaron Burr, and Phillipa Soo as Eliza Hamilton.
Hamilton is a musical inspired by Ron Chernow's biography Alexander Hamilton published in 2004 that tells the story of American Founding Father Alexander Hamilton through a variety of music genres, featuring original music and lyrics by Lin-Manuel Miranda.  It is made up of a cast of non-white actors starring as historical figures to tell the story of "old America" in a "modern America" way.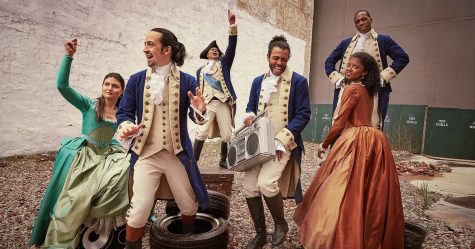 In total, Hamilton was nominated for 16 Tonys in 2016, eventually winning 11, and was awarded the 2016 Pulitzer Prize for Drama. Other productions of Hamilton took home awards as well, such as the West End production which won 7 Olivier awards, including Best New Musical.
Releasing one of Broadway's most popular shows, Hamilton, in theaters and on Disney's streaming service, Disney +, is an intelligent strategy. Hamilton is a widely popular musical with a massive fanbase; by purchasing the rights and releasing it, Disney is already promised an established fanbase who is eager to see it for less than the hundreds of dollars a live performance ticket costs. But where can they see it? Only in theaters or on Disney+, which brings Disney a massive amount of revenue from both box office sales and Disney+ subscriptions.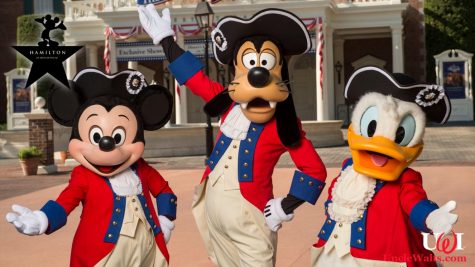 Many may be confused or disappointed by such a late release, but by delaying it, it proves beneficial to both Disney and the performers of Hamilton. Hamilton isn't the first Broadway show to hit streaming services or film. Other shows that have released a recording of their performance while still performing on Broadway ended up in a competition with themselves. Tickets for live shows declined, and people began watching the cheaper streamed version. By releasing Hamilton in 2021, it gives Broadway more time for more live performances before it is released on film in theaters in about a year and a half. Despite its wide popularity and success, releasing it is still a gamble, but if Disney pulls it off, this can lead to a whole new world of accessible Broadway shows for the public–both in theaters and in the comfort of their own home.