Behind the Curtains: Alice in Wonderland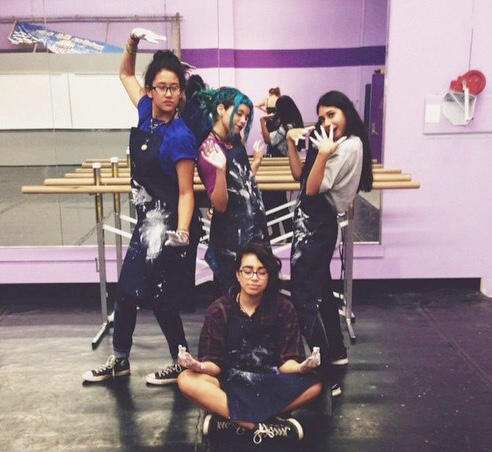 The Performing and Visual Arts academy is well known for their plays and musicals which demonstrate the talents of BCCHS's theater kids. While the actors are the ones highlighted at these events, the students who make the whole play possible work behind the curtains. They work just as hard to design the scenery, costumes, make-up, and work the lights, and sound for the all of the productions, including the most recent, Alice in Wonderland. which they believe is their "most exotic play yet."
We interviewed students from Mr. Weiss's sixth period Theater Tech class, which also contained many of the actors in the play. "We built our own set," said Taylor Mills, who plays the main character Alice in the play.  Darian Ramirez, who plays the narrator, also disclosed, "I worked on the mushroom I'm gonna sit on!"
The production crew is split into different groups who work on different areas and aspects of the play. There is a scenery crew, a costume and make-up crew, and a crew for the lights and sound and we interviewed students from each.
When we asked the costume crew if this was a stressful responsibility, Marlyn Rodriguez, the main flower Flora and a member of the crew, responded, "It was stressful because there is a lot of pressure to make all of them. We had to learn how to use a sewing machine, how to back-stitch, sew on buttons, and more."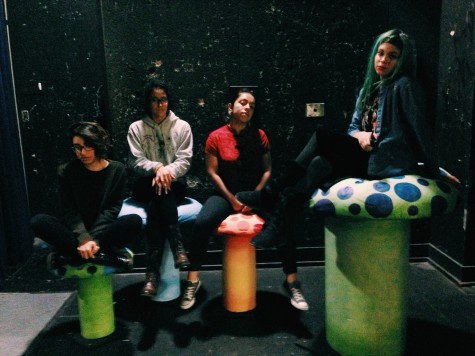 Supplied By Nadia Landaverde
Nadia Landaverde and Kathy Flores from the scenery crew spoke to us about how they constructed the scenery for the play. "We were taught how to build it from a model, and made it bigger. We also made all of the mushrooms and painted them."
We also interviewed Kevin Memijie, who works on the lighting for the play. We asked if he enjoyed working the lights and he replied, "It's a great place for people who want to be a part of theater but aren't actors."
All of the students in the Theater Tech class put in many hours of hard but enjoyable work so that all of the students at Birmingham will enjoy the magic of Alice in Wonderland.