Rilakkuma and Kaoru, a Netflix Original Show
Rilakkuma and Kaoru is a Netflix Original show that released its first season on April 19, 2019. The initial season has a total of 13 episodes with a run of 11 minutes per episode. The type of animation that was used for this show is a type of animation called stop-motion. Stop-motion is film-making technique where objects are physically manipulated in small increments between individually photographed frames so that they will appear to exhibit independent motion or change when the series of frames is played back.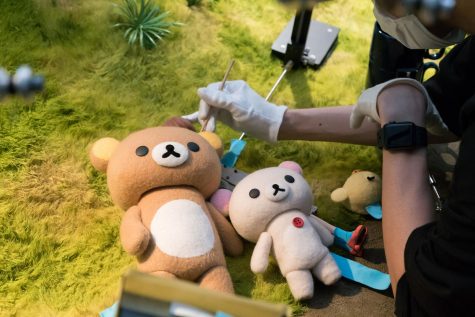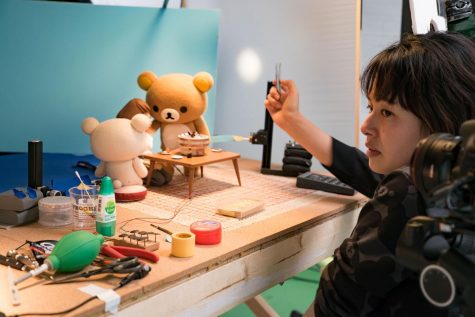 The show was created by Aki Kondo, who's a Japanese illustrator, character designer, and a former staff of San-X( A Japanese manufacturer that specializes in stationary, plushes, and accessory goods which features marketing characters such as Rilakkuma, Tarepanda, and Sumikko Gurashi.)
 The story of the show was written by Noako Ogigami who wrote all of the 13 episodes with the help of director, Masahito Kobayashi.
Kobayashi found his inspiration for creating the stop-motion animation for the show from Wes Anderson's films, such as Fantastic Mr. Fox (released on November 13, 2009) and Isle of the Dogs ( released on March 23, 2018).
The show focuses on Kaoru, a hard working woman who has a deep devotion to her job working in the office. When the day is over, she returns back home and spends her time with her pet chick, Kiiroitori, and her two loving bears, Rilakkuma and Korilakkuma. Together, they all spend loving moments, even through up and down situations, but always end up reuniting as a humble, loving family.
As for the next season, it is confirmed that there will be a season two around October of 2020. What will the next season focus on? Where will the next adventure of Kaoru and her pets take place? Will there be any new characters along the way? Only time will tell.