Steven Spielberg's Take on 'West Side Story'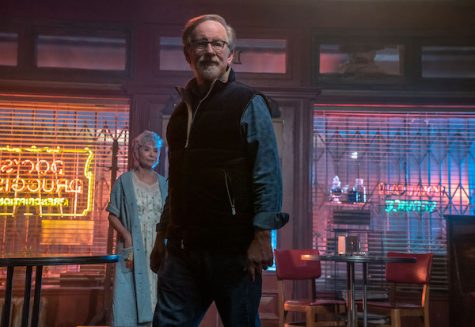 As a young boy, Steven Spielberg fell in love with the 1957 Broadway musical West Side Story, but he isn't remaking it just because he loved it as a boy. According to Vanity Fair, Spielberg was determined to remain authentic to the Puerto Rican experience in his remake of West Side Story. Spielberg said,"I really wanted to tell that Puerto Rican, Nuyorican experience of basically the migration to this country and the struggle to make a living, and to have children, and to battle against the obstacles of xenophobia and racial prejudice."
For this reason, Spielberg only wanted Hispanic actors and actresses to play the Hispanic characters in his remake, unlike the 1961 film adaptation of West Side Story. There are at least, according to Spielberg, 20 of the 33 Puerto Rican characters in his remake that are Puerto Rican or of Puerto Rican descent. He understood it'd be difficult to achieve authenticity as a white director so Spielberg personally asked Rita Moreno, 'Anita' in the 1961 film, to be an executive producer and star as Valentina, a character to replace Doc in 1961 film, to share her views and perspectives with both the cast and himself. Moreno accepted and claims that she wanted to "right some of the wrongs" of the 1961 film, especially the whitewashing of the characters.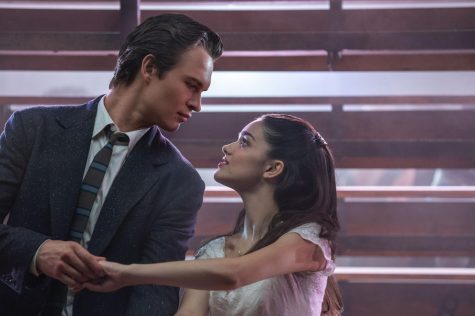 Spielberg's West Side Story will be released on December 18, 2020 in the United States. His version is not only a romance story, but a crime story as well. It's a tale of desperation, prejudice, and a young couple who find love despite the violent world around them. It enhances the good you can find during tough times.
The film stars Rachel Zegler as Maria, once played by Natalie Wood in the 1961 film adaptation, a Puerto Rican migrant in New York seeking a new life with her family after the WWII economic boom. Her lover is Tony played by Ansel Elgort, previously played by Richard Beymer, who used to lead a gang of local ruffians known as the Jets. The gang is now settled on a battle for territory over their neighborhood from the rival Puerto Rican gang known as the Sharks. Coincidentally, the Sharks are led by Maria's older brother Bernardo, played by David Alvarez, who was once played by George Chakiris.
Despite being directed by one of Hollywood's most well-known directors, a few people have been wary about how the film will turn out. Spielberg has never directed a musical. He himself revealed some concern directing a contemporary West Side Story. Nonetheless, Spielberg went through with it. The film will include classic songs from the original Broadway production and keep the same characters except for Doc, which will now be Valentina for Moreno to play.