Katy Perry Reveals Pregnancy in New Music Video
On March, 2020, Katy Perry announced that she was expecting her first child with actor Orlando Bloom. Perry revealed her pregnancy in her new music video "Never Worn White."
In the video, Perry is seen cradling her bump while wearing a white dress. She sings along to one of her verses, "See us in 60 years with a full family tree."
Following the reveal, the pop star commented to her Instagram followers, "Let's just say it's gonna be a jam packed summer…" Perry also went onto Twitter to state how happy she was about no longer having to suck it in or "carry around a big purse."
Bloom proposed to Perry on Valentine's Day and it will be the second marriage for them both. Prior to her relationship with Bloom, Perry was married to comedian Russell Brand. They became a couple in 2010, and later split in 2012. The baby will be Perry's first, but Bloom's second child, as he is a father to a 9-year-old son, Flynn, whom he had with ex-wife Miranda Kerr.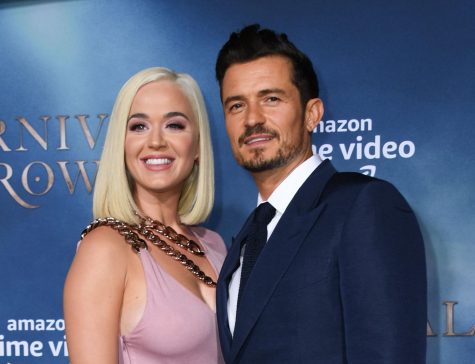 Fans began speculating on whether the star had been expecting prior to the video release–after Perry teased the music video by sharing a few brief clips on Instagram. One clip seemed to show her holding her belly. Pregnancy rumors immediately began circulating as fans searched for answers. One fan wrote, "Katy Perry's pregnant and she has a bump on her belly BABY BLOOM PERRY," referencing Bloom. Another stated, "Omg she's pregnant!!!" Fans all around the world rushed to congratulate the couple and show their love after the video release.
Perry explained that her decision to reveal her pregnancy in a music video was because she felt it was simply the best way. She described, "I like to tell you guys everything but I knew I would tell you in the best way, which is through a piece of music because that's… I guess that's how I speak to you. That's how we speak together to each other."
She added that she'd began developing food cravings and carries Tabasco sauce with her at all times. She also stated that she had been eating "the same burrito for weeks on end."  She then added that her baby is due over the summer and that she will also be releasing a new album around that time.
"There's a lot that will be happening this summer," the singer shared. "Not only will I be giving birth, literally, but also figuratively to something you guys have been waiting for. So let's just call it a double whammy. It's a two-for."
Fans around the world are patiently waiting for the singers "births." One to "Baby Bloom Perry," and the other to her much requested new album.