11 Decades of Evolving Girls Fashions
Fashion throughout the years has had a huge impact on girls. It has evolved and drawn inspiration from each decade.
The 1900's was the dawn of a new century of fashion for girls. Girls during this time period were innocent and childlike and wore white cotton dresses for seasons in the spring and fall.  Soft, delicate colors with embroidered lace and small designs, such as stripes and tiny florals, were used in these type of dresses. Accessories such as large hair bows in long curly hair were also part of this type of style.
By the beginning of 1910's, girls dresses had more colorful and richer colors with floral prints. A few more details were added in for dresses including: ruffles, bows, lace, and silk materials. Many girls during this period were inspired by hairstyles by the "Gibson Girl." This hairstyle was made by  long hair tied into a high-up bun.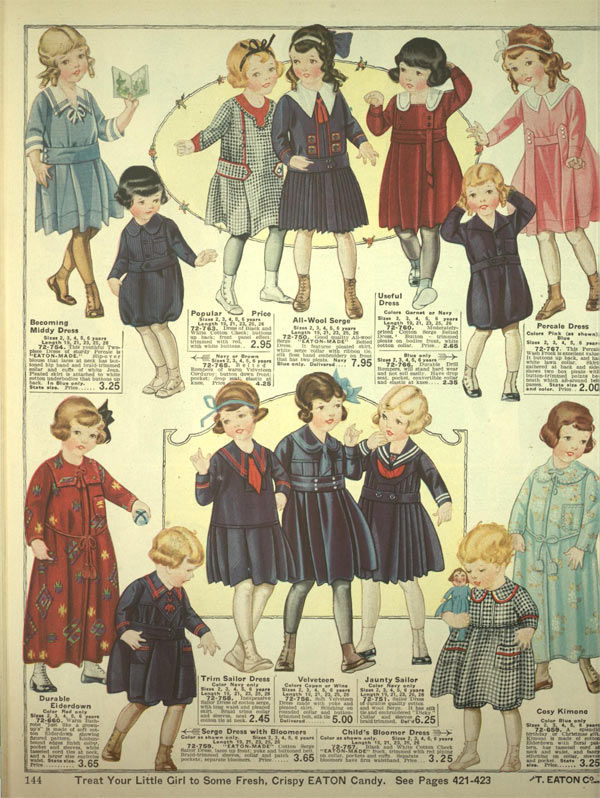 In the 1920's, girls started to reflect their older female counterparts. This type of fashion included flowing, waist-drop dresses.  Bold and nautical colors were also used in dresses, like sailor collars. Hairstyles in this time were mostly short or either tied back.
Fashion in the 1930's for girls had a more conservative style due to the Great Depression.  Since there was a lack of material and resources, cotton dresses with a bias-cut were replaced with shapeless drop waist from the 20's. New styles were added during this time, including puff-sleeve blouses and Peter Pan collars. Knee-high or ankle socks were most popular and worn often. The hairstyles in the 30's were mostly tied in a bun that were inspired from famous movie stars or either in cute, creative braids.
World War II made a huge influence for everyone especially for girls fashion. During the war silk was mostly used for military parachutes, so female homemakers would make dresses out of brand new materials for their daughters. Styles that were military-related with conservative length of dresses were also in fashion during the 40's. The popular hairstyle during this time were doubled-braided braids.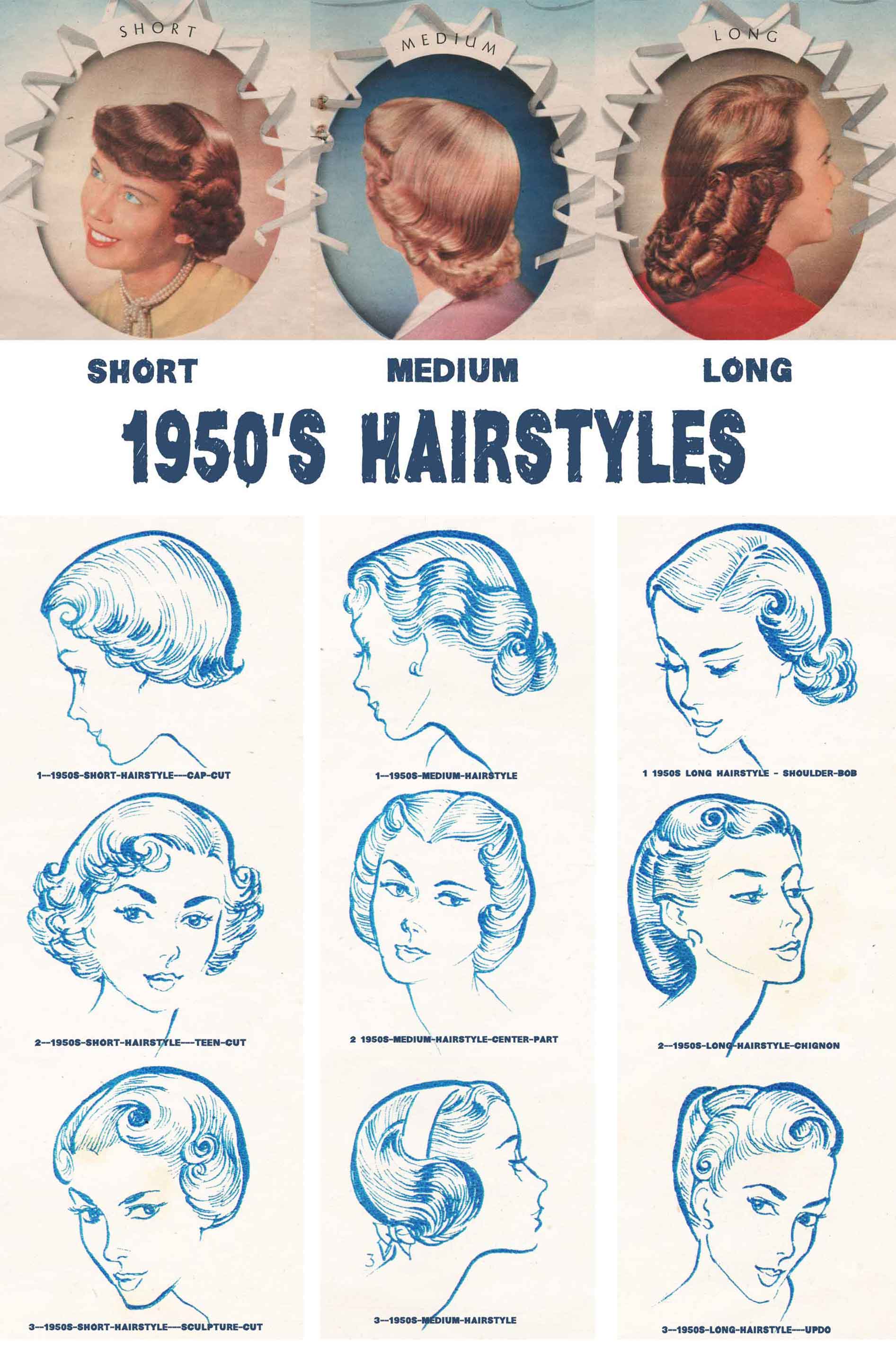 In the 1950's, after the war, fashion during this era included the style of elegance. Most of these type of fashions included flare dresses, swing skirts, tulle underskirts, and designs such as ruffles and patterns. Bold colors were also popular for most girls clothes.  Short, curly, and long ponytails were trendy hairstyles during this time.
The 1960's featured a massive change for girls clothing.  It was the beginning of new, modern clothing as girls focused on styles that reflected the connection between teens and college. High polyester neck dresses and sheath turtleneck dresses were  part of this new type of clothing. Accessories such as headbands and scarves were also worn with short and long hairstyles.
Many changes were in store for 70's fashion. Different types of trendy fashions were mainly focused on denim and hippy styles. This also included new crazy prints and bright primary colors. These types of designs were mostly seen in girls collared dresses, jumpers, and knee-high stockings. Long, straight, flowing hair was very popular during this time.
The 1980's was a fun decade that introduced funky, punk rock music and so did many girls fashion. Most of these fashions were punk rock styled with brightly colored accessories. Some of these colors included neon, colored denim, and bold patterns. The accessories that most girls wore during the 80's were inspired "Madonna" headbands and bows.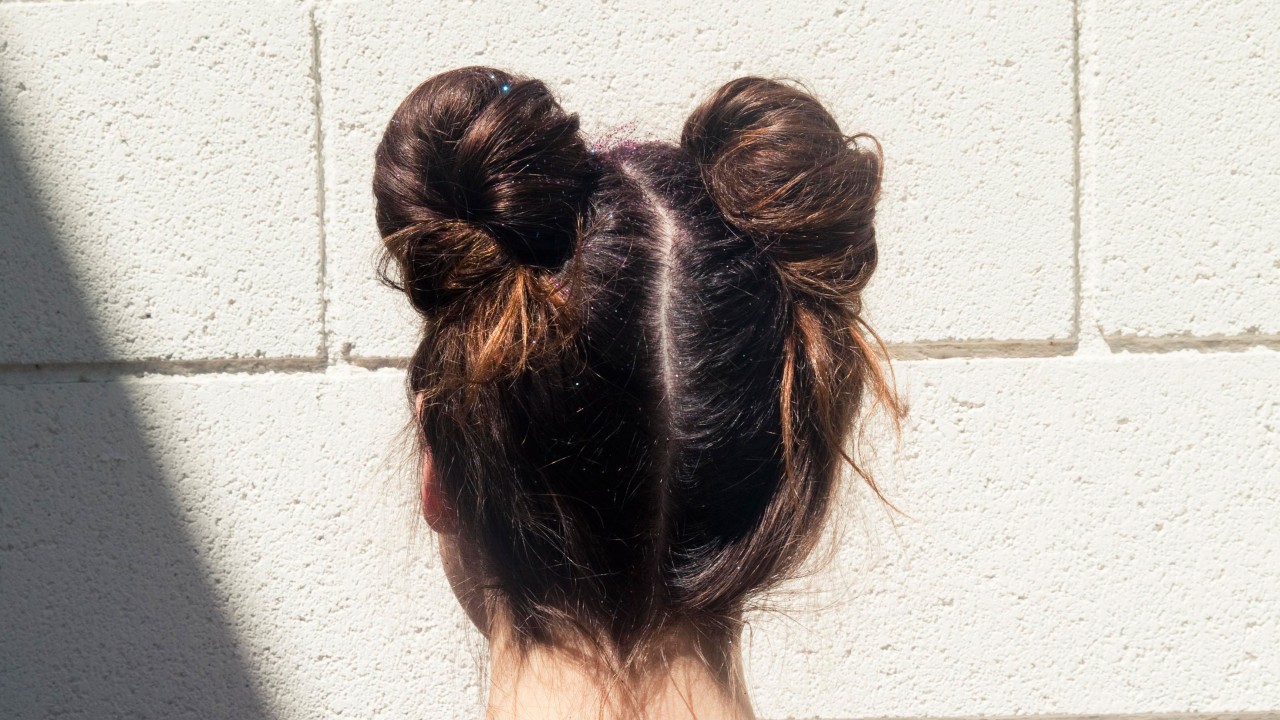 The 1990's was a decade of a mix of the 70's and the 80's fashion which combined both rock and roll and punk rock. As a result both fashions were combined and introduced new different types of clothing such as dark floral prints, baby doll dresses, and super dark denim. Some hairstyles from the 90's were inspired from other cultures such as Harujuku culture (located in Tokyo) where these types of hairstyles were tied into braided buns and clipped on with bobby pins
By the 2000's, many girls were inspired by television shows that had more "girl power," including shows like Lizzie McGuire. Many girls at this time dressed up more freely with comfortable khaki pants or shorts and baseball t-shirts with girly colors. Hairstyles in the 2000's were long hair accessorized with butterfly clips.
As the 2010's approached, so did its fashion. By the 2010's, most girls were into teenage and college type of styles. This type of clothing included tighter jeans, cropped shirts, and tank tops as in a casual style. Hairstyles around this decade were mostly worn down with long and part sided hair.