Is GOT7 Actually Disbanding For Solo Careers?
Infamous K-Pop boy group Got7 was trending #1  on Twitter everywhere in South Korea after the news broke out. South Korea's popular news website, Dispatch, reported that all seven members of the group had decided to end their contract with JYP Entertainment. A lot of people were in disbelief after hearing the news, while others have assumed that these disbandment rumors–were just…well, rumors.
However, that isn't the case as JYP Entertainment confirmed the fact that none of the members of the group renewed their contracts.
"We held in-depth discussions with the members ahead of the expiration of their exclusive contract on January 19. As a result of the discussions, both the company and the members have agreed not to renew a contract, and instead wish for a new future."
"Got7 has been a global idol group representing K-Pop for the last 7 years since they debuted on January 16, 2014. GOT7 has been together through the growth of both K-Pop and JYP Entertainment, and we would like to thank the fans who have been the motivation behind Got7's promotions with the generous support they have shown since their debut. Although our relationship with Got7 is over, JYP Entertainment will sincerely support the new future each member of GOT7 will move on to," JYPE later stated.
For those wondering, Got7 hasn't actually disbanded officially. Both the members and JYP Entertainment alike have mentioned that there is no intention of disbanding the group, and the group will continue to exist. However, it is more than likely that each of the boys will be under different agencies to build their solo careers.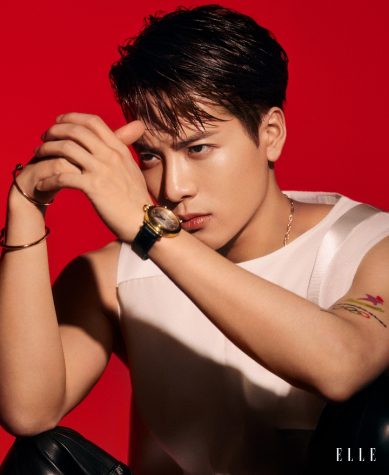 Got7's Jackson Wang made a post requesting for the fans not to ask questions about the disbandment of the group. He stated that he is still in Got7 and always will be a part of the group, just like the other boys. Jackson also stated that he and the boys will always be brothers no matter what happens–not to mention that they will always be there for the fans.
What about the rest of Got7? Where are they going? 
BamBam, Mark , Yugyeom, Jinyoung, Youngjae, Jaebum, and Jackson are the 7 members in Got7. According to some other news outlets, Jinyoung has already begun speaking with the actor agency BH Entertainment. Jinyoung has always wanted a career in acting, and with this known, his fans have been supportive of his decision in this next chapter in his life.
Yugyeom has also considered mastering hip-hop professionally as he's currently finalizing his contract with AOMG. For those who aren't aware, AOMG Entertainment was formed by a former member from the K-Pop group 2pm. There is not much on the future plans for Youngjae, but it's more than likely that he will be signing with Sublime Artist — which houses many other well-known artists. This agency will not only help his musical career, but it will also help with his commercials and photoshoots.
The leader of the group is Jaebum (or better known as JB) and it is believed that he is still currently reviewing contracts with various other agencies. He claims to be in search of a group that will help boost his solo musical career. As mentioned earlier, Jackson Wang is quite popular in China, and he has chosen to continue his promotion with his global activities through his own label Team Wang. BamBam is also popular in Thailand, meaning he will receive assistance from a content production company while working in Korea. It is also said that that his contract with Makeus Entertainment will be finalized very soon.
Last, but certainly not least, we have the seventh member, Mark Tuan. It is thought that he will be returning to his hometown in Los Angeles, and for the time being, he will be spending time with his family. Mark has also mentioned that he wants to start up a YouTube channel of his own, but while doing so, he will also be focusing on his music career.
Mark also  left a heartwarming message on his Twitter account to reassure the fans that the  GOT7 members will always stay together.
"The past 7 years have been the best years of my life. Nothing is coming to an end, just the beginning. The seven of us are going to continue to bring you guys the best version of us till the end. #GOT7FOREVER"