Wandavision a Mysterious Hit on Disney+
Wandavison is set after Endgame, in Marvel's timeline. Yet this new show on Disney+ has its own is a blend of old and new, and each episode seems to belong to a different era.  In the Marvel Cinematic Universe (MCU), the two main characters are Wanda (Scarlet Witch) and Vision who are a romantically-entwined couple. These two superheroes are played by Elizabeth Olsen and Paul Bettany in the movies, and now they've been given a TV spin-off as Wandavision has taken Disney+ by storm.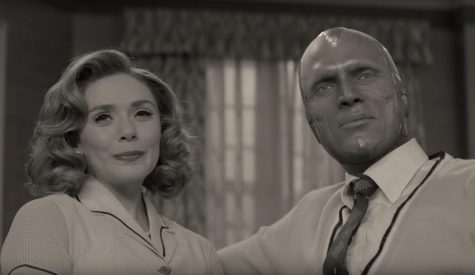 In this show, Wanda and her enhanced, android husband Vision settle in the town of Westview and live an ordinary suburban life, trying to hide their powers from the neighbors. This show starts off in a black and white 1950's sitcom, like I Love Lucy, while the second episode takes place in the 1960s, with a Bewitched vibe. The show will continue into the 1970s and beyond.
This show has a mystery behind it that we the viewers are slowly trying to figure out.  What exactly is the meaning behind it all? Because little things seem a little off to the characters in the show. The way the people in the show act is very strange and weird things seem to keep happening in the show.
But as the show moves on, we the audience start to piece stuff together.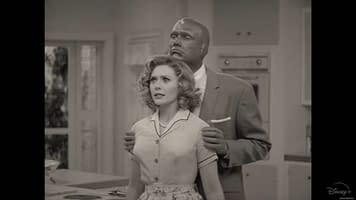 Each episode gets a bit more mysterious and sometimes confusing. But this is definitely a must-see page-turner to see what happens next for these two characters.
No spoiler alert, but it gets more interesting as time moves on for this show. Keep your eyes peeled as you might see a familiar character or two!!