HyunA's Cool in Her New Album 'I'm Not Cool'
It's a great start to 2021 for Kpop fans all around the world, as the Queen of Kpop has finally made her comeback. The Kpop soloist released her mini-album, I'm Not Cool, on January 28.
HyunA announced that her comeback album was on its way to being released during an online conference. HyunA originally planned to pre-release her single "Good Girl" with her mini-album soon after (back in August of 2020), but her work had been put on pause due to health reasons. Before we get into breaking down her new EP, let's get to know HyunA.
Who is HyunA? 
If you aren't a Kpop fan, you're probably wondering who is this beautiful woman? Kim Hyun-ah was born on June 6, 1992, and she is better known for her stage name, HyunA. She is a South Korean singer-songwriter, rapper, and model.
HyunA originally debuted as a member of the infamous Kpop girl group the Wonder Girls back in February 2007. Shortly after the ensemble of the group, HyunA left JYP Entertainment and joined Cube Entertainment as a member of another girl group called 4Minute. Being under a new entertainment company, she was also a part of a trio group called Triple H with members Hui and  E'Dawn from the Kpop group Pentagon.
Although HyunA seemingly had it all, she ended her contract in 2018 with Cube Entertainment after a variety of conflicts. Fortunately for her fans, HyunA signed with Psy's P Nation (yes, the Gangnam Style singer is now a CEO) the following year. A fun fact that not many people are aware of is that HyunA actually made an appearance in PSY's viral music video for Gangnam Style!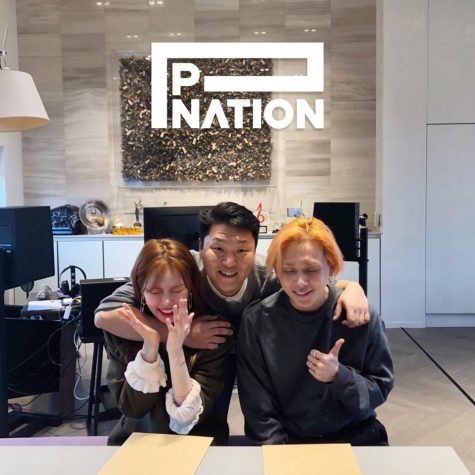 Last year, HyunA released her last single, "Flower Shower," and now the soloist is back with her much-awaited seventh mini-album titled, I'm Not Cool. This album is led by the title track of the same name, and the record features songs that were all written by HyunA herself.  This album was also produced with the help of Psy and consists of five songs: "I'm Not Cool," "Good Girl," "Show Window," "Party Feel, Love," and "Flower Shower." The second track was personally written by HyunA herself, while the fourth track was written in partnership with her longtime boyfriend DAWN (formally known as E'Dawn).
Title Track: I'm Not Cool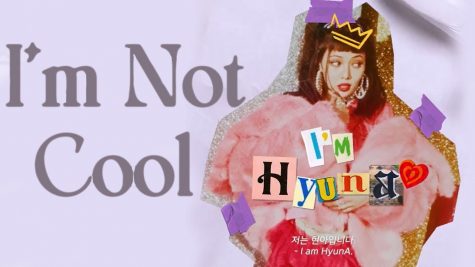 The title track discusses the nice things the singer tells herself before going on stage to calm herself. Expressing how she doesn't need to be like anyone else, not to mention that it's okay not to be liked by everyone. HyunA has always struggled with self-love in which she addresses these lyrics to herself and the listener.
"Who's pretty to you? Yeah eh eh to me I'm pretty
I adore myself. You should adore yourself, too."
Once she's on stage, she knows the public eye is on her, and this is something she has always had to mentally prepare for. Many may not know this, but through her music, HyunA purposely discusses how she isn't the "cool girl" she seems to be while on stage.
''I had to be perfect on the stage, not just because I needed to look good but because I'd been supported by so many people. I thought about how 'uncool' I was in struggling to be cool. The lyrics say exactly this."
HyunA revealed the truth behind the meaning of her title track during the live stream of the album press conference. Ultimately, her work was supposed to be released previously, but it was postponed due to her mental health. The album itself is one of the projects that the 29-year old was able to get her hands on and really make it more personal and relatable for the listeners.
Track 2: Good Girl 
This song originally was selected to be the title track for her mini-album; however, that wasn't the case. HyunA gave the spotlight to "I'm Not Cool" instantly after hearing that track. "Good Girl" was written with the impression that this came out of a personal perspective from the artist herself, and how her experience being a good girl in the music industry really blocked her creative flow for some time.
The opinion the Kpop world holds for this single artist has changed throughout the years, but the most common thing that's ever been said about the artist is how she's a "bad influence" for her audience, due to her "rebellious" behavior. HyunA creatively found the words to clap back to her haters with the following lyrics:  "I'm not that good girl, that good girl, I do what I like. It all suits me, this is my original Won't be that good girl, that good girl that everyone likes (No) Why is it so bad to behave like me, what?"
HyunA has never wanted to stick to the script that most Kpop idols seemingly follow to appease the fans. Instead of giving into what the public wants, the artist has done her own thing when it comes to music and anything else she's invested in. She is pushing forward the idea that she is her own person and she gets to make the decisions in her own life. Whether people like her or not, she will continue to be her true self until the very end.
Track 3: Party, Feel, Love (Featuring DAWN)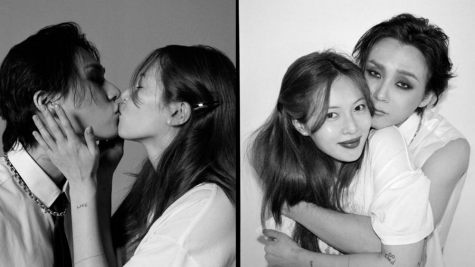 The third track to this album was actually written about three years ago. This track features HyunA's amazing boyfriend Hyojong (DAWN). As fans know, this power couple is completely inseparable, but DAWN so happens to also be HyunA's boss since he is an assistant producer for PSY Nation. DAWN is HyunA's biggest supporter and with his help, she was able to produce this album.
"I felt like we were just casually talking with each other, rather than singing. I felt so relaxed producing this one. My fans tend to like the ups and downs from me, and in this song, they'll be able to enjoy my unique lower tones." This track has a more personal feel as HyunA admitted that while recording this song, it felt like a conversation between the two lovers.
    "Because we both do music, the joy we feel when we are connected is just cannot be expressed words. Although we have distinctively                   different music tastes, we talk about this almost on a daily basis and I learn what I cannot see by myself from him."  
This song is definitely about the artist and her wholesome relationship with Hyojong, expressing how they have always been there for one another, no matter how tough things have been for this couple.
Track 4: Show Window 
According to HyunA, this song was gifted to her by one of her closest songwriter friends. Although she never revealed who this friend could be, here's what she had to say about the generous gesture:
"She said that she felt bad watching me (in this industry) and thought that the only way she could help me was to do what she was best at.          And she presented me with this song. This song reminded me that I continue to work because of these kinds of things, and I know that my        fans would understand my feeling of loneliness veiled behind the pretty performances on stage."
It can be interpreted that this song is about her well-being while performing out on stage. HyunA has always been very vocal when it comes to her mental health, and luckily for us, this song just happens to be about it.
Track 5: Flower Shower 
This track was a gift to the singer by PSY himself, and this song was previously released about a year ago. This track is primarily about HyunA feels about herself in a pop/dance song tune. The lyrics are deep about her confidence and her self-worth, and this song is said to make the listener feel like they're diving into the rebirth of summer and spring. She personifies herself as a flower that continues to bloom. HyunA is ever-growing and changing, and she blossoms as time continues to pass.
I, along with many other fans, am very proud of all of HyunA's accomplishments and I can't wait to see what else the artist has in store for us with her future music. Even if you aren't a fan of Kpop , I definitely say give a listen to HyunA's music as she is one of the most unique artists in the industry.