2021 Super Bowl Commercials Funny, Uplifting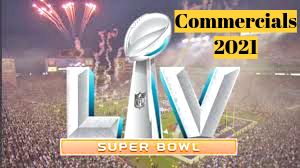 This year hasn't been good, but traditions can bring us joy. Having traditional events like the Super Bowl can bring happiness and a sense of normalcy. We all need great moments of happiness in life to look back on and remember.
The current 2021 Super Bowl commercials were a great way to make light of the terrible events we have all gone through. With funny well-scripted commercials, companies have shown the world that they are not giving up.
Most commercials went for the funny route because they want their product to bring joy. Others talked about how hard 2020 has been for all Americans and how we can all come together. Some others told stories to inspire and motivate people.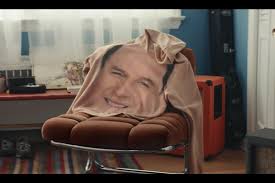 In most of these commercials, they featured celebrities like Drake, Jone Cena, James Corden, and Jason Alexander. These are just a few of the many celebrities that were part of the Super Bowl commercials. The number of people who watched the Super Bowl was 96.4 million viewers.
One little Cameo commercial that got people's attention was Spongebob. He was finally able to sing sweet victory. If you are unaware of Spongebob and sweet victory, it was a big deal in last year's Super Bowl. People wanted the Super Bowl to play the Spongebob version of the song, but they decided to prank everyone. They played five seconds of the song but then switched it to a live performance. People wanted it because the creator of Spongebob, Stephen Hillenburg, died that year, and people wanted to see his creation be part of Super Bowl history.
These Super Bowl commercials cost a lot of money and are more than what people think they really cost.  The Tide commercial about Jason Alexander's shirt was around 6 million dollars to make. I asked one of my friends how much he thinks it cost Paramount to make their commercials. My friend's name is Shubhpreet Singh, and he's a senior at Birmingham Community Charter and he likes to watch the Super Bowl commercials. When shown the Paramount commercial he said, "I think it cost 4 million because there were a lot of famous actors." The actual cost of the commercial was around 7 million.
In the Super Bowl commercials, there are always going to be great ones and not-so-great ones. This is all in the public eye, and overall, every company that had a commercial tried their best to attract attention for their product. I think they deserve some respect for their effort.
At least they were part of the Super Bowl commercial tradition. Yet they also paid a lot to get a spot on the Super Bowl commercials list. For 30 seconds, companies have to pay $5.5 million.