Blackpink Rosé's First Single, "On the Ground," Smashes Records
Fellow Kpop fans and BLINKS it is finally Rosé's time to shine! The  24-year-old, New Zealand-born musician Rosé, from the infamous Kpop girl group Blackpink, has notched a landmark debut on the Billboard Hot 100 with her new single, "On the Ground."  This is her biggest achievement as a first-time soloist, but this is not her first time being on the Billboard Hot 100–with the help of her successful group Blackpink, which consists of fellow members  Jennie, Jisoo, and Lisa.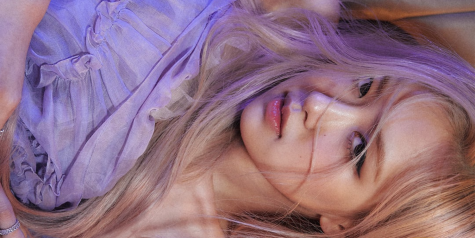 Rosé became the highest-charting female Kpop soloist in history when her single landed at No.70 on the weekly ranking of the nation's most popular tunes.
The main vocalist proves herself more than capable of holding her own with her two-song debut, R, which includes electro-pop lead single "On the Ground" and the guitar-led ballad "Gone."
The Korean-Australian singer has also set the record for the most YouTube views in 24 hours by a solo K-pop artist, gaining  41.6 million views with "On The Ground," according to Korea JoongAng Daily.
The Blackpink member has also broken the decade-long record that was set by none other than fellow Korean-soloist PSY back in 2012 for his "Gangnam Style" music video that gained 36 million views in its first 24 hours. The music video for "On The Ground" has also set the record for the most YouTube viewers for a solo artist.
On March 12th, Rosé's solo project R was released and very highly anticipated by all her adoring fans."On The Ground" opened at No. 10 on the latest Digital Song Sales chart, and by making its way into the highest tier on the purchase-only ranking, Rosé has made important history. 'On the Ground' sold about 7,500 copies in its first full-tracking frame.
As if landing the first-ever top 10 hit by a solo female South Korean musician wasn't enough for one week on the Digital Song Sales for Rosé, she debuted another track just a few spots below her history-making win. Fellow new cut "Gone" arrived at No. 15 with just under 5,900 copies sold.