Kimetsu No Yaiba the Movie: Mugen Train – Demon Slayer Movie Released in Theaters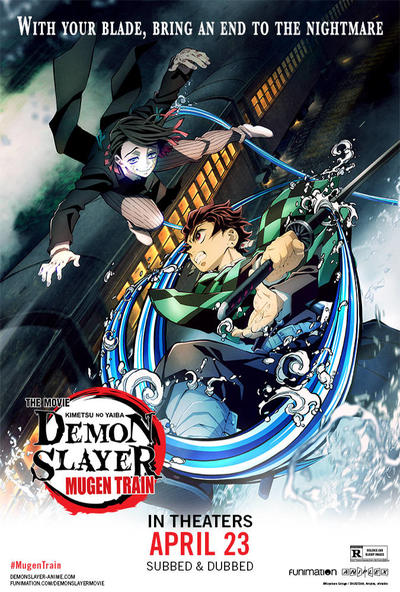 Taking the number 1 spot in Best Anime of 2019, Demon Slayer continues its journey with a new movie, Demon Slayer: Mugen Train. Continuing right where it left off at the end of season 1, Mugen Train is now playing in all AMC theaters in California. Shockingly beating Mortal Kombat in box offices,  Demon Slayer is a must-watch for all fans of the show; especially since most fans will watch it in theaters.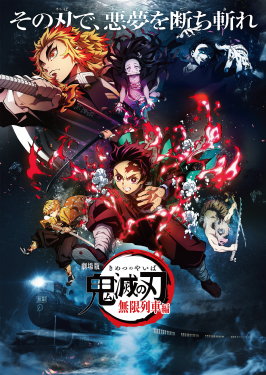 With COVID-19 still lurking, all theaters are socially distanced with limited seats. Please continue to wear your mask at all times in the theater, outside the theater, and during the movie. Make sure to reserve your seats beforehand and stay safe!
It is highly recommended that all viewers watch season 1 of Demon Slayer before watching this movie as it continues right after the final episode.
Tanjiro and his friends return to your screens on the Mugen Train. In order to defeat man-killing demons and save the lives of innocents, Tanjiro is meeted with Hashira, Kyojuro Rengoku. In this 2 hour movie, watch as they go into epic battles to defeat some of the strongest demons in their world in order to become great Demon Slayers.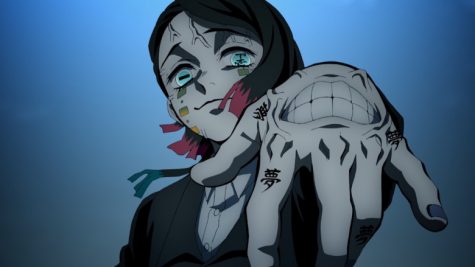 For a movie that gained so much hype, rest assured that it was well worth that hype. On several social media platforms, people are sharing their personal experiences in the theaters and the type of audience each theater had. In some of the shared videos, people in the audience are saying funny phrases and inside jokes within the anime community. This was so much so that it has become an ongoing trend to say the following phrases when watching Demon Slayer in theaters; "Eren Yeager" (main protagonist of popular anime Attack On Titan), "Sheeeesh," "baka" (Japanese translation for the English word 'idiot'), and so forth. The overall review was that the movie was enjoyable, funny, but also very sad. It wouldn't be a proper anime movie if a few tears weren't shed.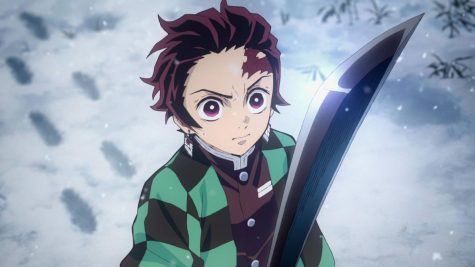 The time I had spent in the theater will always be exceptionally memorable. Disclaimer: Masks were worn throughout the entire movie and everyone was socially distanced! Being able to watch the movie with a live audience was a great experience, especially since I was able to watch it with my brother. To put it roughly, there was a sense of community and comfort while watching it. Personally, I think this was because I knew I would be watching it with a group of people who loved the show just as much as I did. Not to mention everyone having somewhat the same reactions as I did throughout the film.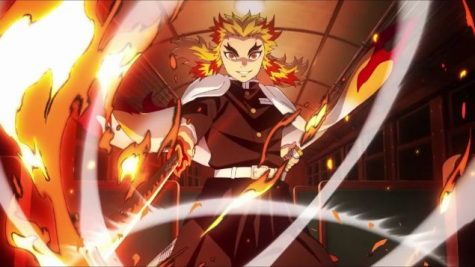 Unfortunately, it will not be in theaters for long. But thankfully, you can still experience and rewatch the movie on streaming services such as Funimation and Crunchyroll. But to top it all off, a week after the movie was released into theaters, season 2 for Demon Slayer was announced to be released sometime in 2021. There is so much to look forward to with this series and you definitely do not want to miss out!
Click below to watch the Demon Slayer movie trailer: