Spider-Man No Way Home Releasing into Theaters This December
Spider-Man is a Marvel character created by Stan Lee and Steve Ditko. His first appearance was in the comic book "Amazing Fantasy." Peter Parker (Spider-Man) is a teenage boy from Queens who got bit by a spider that gave him powers such as superhuman strength, speed, reflexes, durability, and many others.
The character Spider-Man has had eight solo movies since 2002 which include Spider-Man 1,2, and 3, The Amazing Spider-Man 1 and 2, Spider-Man Homecoming, Spider-Man Into the Spider-Verse, Spider-Man Far from Home, and countless other series and comics. The most recent movie is Spider-Man No Way Home,  a new Marvel movie coming out this December. Before getting excited about No Way Home, many Marvel fans would recommend watching the first movie of this sequel, Spider-Man Far from Home.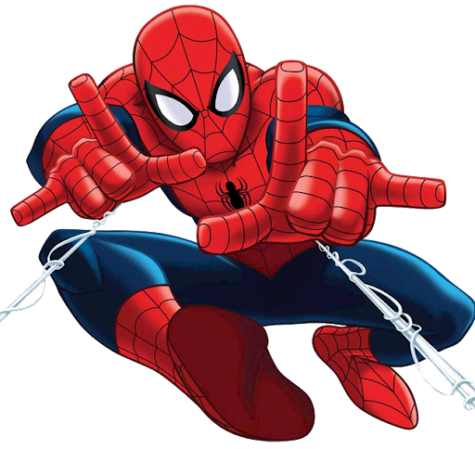 In the summer of 2019, Far from Home was released and had people losing their minds over the unexpected ending. To sum it up Spider-Man was given 'Edith,' an artificial intelligence that could control Tony Stark's (Iron Man) technology. Exactly how that happened is a story for Avengers: Endgame, the last Avengers movie and was released not long before Far from Home came out. Getting back to the point, Spider-Man was tricked into trusting someone he thought he could trust, but shouldn't have, because they ended up taking Edith and using it for their own selfish desires. The ending is for you to find out on your own.
A little bit about the cast, Spider-Man in Homecoming, Far from Home, and No Way Home is played by Tom Holland and his love interest in two of these, Mg, is played by Zendaya who is famously known for her role in The Greatest Showman and in other productions like Euphoria and Shake it up. Mysterio is played by Jake Gyllenhaal who is famously known for his role in Donnie Darko and in other productions like Nightcrawler and Prisoners.
In previous years, Spider-Man has been played by different actors like Tobey Maguire and Andrew Garfield, both of whom are expected to make an appearance in this movie. All these actors are incredible and I can't wait to see what they have in store for us. The official teaser trailers are available on YouTube under the title Spider-Man No Way Home.