2021 BCCHS Homecoming Festival Created Lasting Memories
Birmingham Community Charter High School had a Homecoming Festival on Thursday night, October 7, 2021 from 5 to 8 p.m.  Tickets were sold for three weeks prior to the event.
On the day of the festival, the student store stopped selling tickets by the end of lunch. The tickets were $20 during the first two weeks, $25 and $30 in the second week, and $35 on the day before and the day of the Homecoming Festival. At lunch on the Friday of the Homecoming Game, we also had our first outdoor pep rally in the quad since we got back from quarantine/distant learning.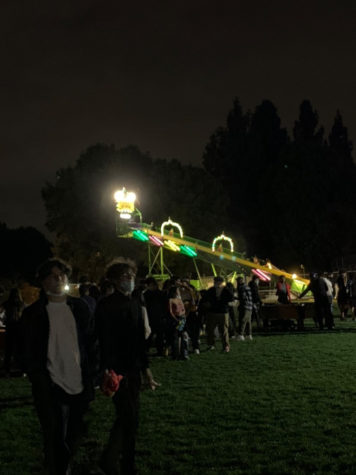 All this was possible thanks to the ASB class at BCCHS. They helped plan and organize the 2021 BCCHS Spirit Week in which each day had a dress-up day theme leading up to the Homecoming Festival.
At the festival, there were a variety of games and fun things to do. There was a slide, race games, ring games, arcade games, and many others. It had music, a beautiful sitting area, a food cart, and an ice cream cart. The festival provided free food and ice cream if you had bought a ticket. Toward the end of the night, there were fireworks that made the night spectacular.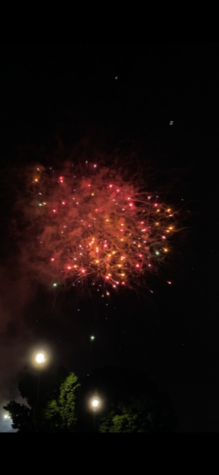 The students that went to the festival loved it and thought it was an exhilarating experience. Katrine Barseghyan (11) an ASB member at BCCHS said, "It felt like a new experience that we all missed during the pandemic. I am proud that we were able to create such a great event and still follow all the restrictions and rules given by the CDC."
Some other BCCHS students that enjoyed the festival were Isaiah Carungcong (11) who said, "Homecoming was really fun and it was an event that I'll definitely remember and cherish. I hope the next events to come will be just as great."
"The homecoming festival was a wonderful experience, my friends and I shared many fun memories that night," said Fatima Khan (11).
I personally look forward to the next BCCHS on-campus Festival as well.