L.A. Chargers Impress With Amazing Comeback Against the Browns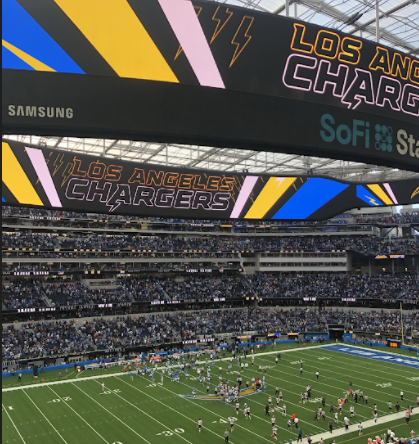 The Los Angeles Chargers vs the Cleveland Browns football game was very close, and it made fans from both teams very nervous. This game was played on October 10 at the new SoFi Stadium, also known as the home of the Los Angeles Chargers and Rams.
The game finished with the Chargers taking the win, 47-42. At the end of the game, people believed the Browns were going to take home the win, but in the 4th quarter, with 1 minute and 31 seconds left, the Chargers drove down the field scoring the game winning touchdown. Austin Ekeler rushed for the touchdown, securing the win for the Chargers.
Justin Herbert had a great game throwing for four touchdowns and rushing for one, and having a QB rating of 112.0 which is very good for only being in his second year. Slinging the ball and finding seven different receivers, Herbert had an amazing day.  Ekeler also having a great game ,rushing for 66 yards on 17 carries for two rushing touchdowns. He also caught five passes for 53 yeards and a receiving touchdown.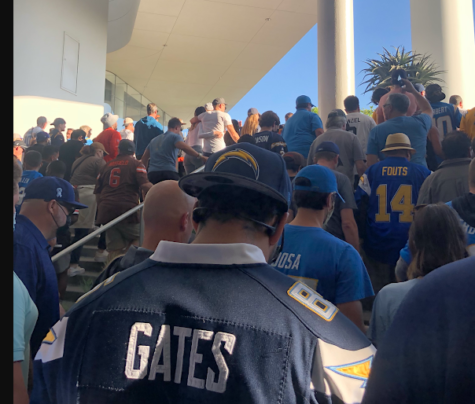 Being there in person really taught me what football means for some people. Football is a way of life for some fans while for others, it is an excuse to get away from home and enjoy a good time with family and friends.
Yes, sometimes football might get a little dangerous but it's a community where you will see people from all types of backgrounds and ages all getting together to enjoy a very fun game. Football is one of the best-known sports in the United States. I was so lucky to have a chance to go to SoFi Stadium and witness this incredible comeback.