The Cuphead Show! Released On Netflix in February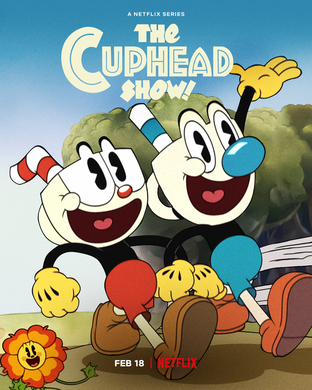 In 2017, Cuphead made waves throughout the video gaming community for being one of the most challenging video games to come out in recent years–for both new AND experienced gamers. Now, fans of the popular game are ready for Cuphead content and fortunately, there was a big television release date, February 18, 2022.
In 2019,  Netflix had quietly announced that The Cuphead Show!, was green-lit for 10 episodes or more. On June 15, 2020, at the Annecy International Animated Film Festival, Studio MDHR was ready to show us the grand preview of their new show. The companies producing the show are Netflix and King Features Syndicate.
Both Chad and Jared Moldenhauer, founders of Studio MDHR (creators of Cuphead), are executive producers of the show. Working alongside the brothers is C.J. Kettler, Dave Wasson (Director, Developer, and Writer of Star vs. The Forces of Evil, and other works), and, Cosmo Segurson. The Supervising Directors are Clay Morrow (storyboard artist for 13 episodes of Dexter's Laboratory, worked on The Powerpuff Girls, and Chowder) and Adam Paloian.
The Cuphead Show!, will be an ode to old cartoons that the original game's style was inspired by as well as feature many characters from the game itself. The show will not follow the main storyline that Cuphead had, and will feature short and self-contained episodes based on vintage cartoon humor.
The Cuphead Show! will have a runtime of 12 episodes for the first season and will last about 15 minutes per episode. Currently, there has been no mention of a second season for the show.
In other news, alongside the exciting release of The Cuphead Show!, we now have a scheduled release date of June 30, 2022, for the long-awaited DLC–Cuphead: The Delicious Last Course.